Spanish Art
Spanish art is internationally renowned for being diverse, innnovative and exciting with many pieces embodying that timeless quality which leaves viewers awe-struck time and again. Some of the world's most famous painters and sculptors have been Spanish artists and the country continues to produce talented creative brains throughout the ages.
From the baroque brush strokes of Diego Velázquez and religious relics of El Greco to Pablo Picasso's concept of Cubism and the surrealist sphere inhabited by Salvador Dalí, Spanish art is among the world's best and it draws people to the country year in and year out.
At Enforex, we have acted upon our students' great interest in learning more about Spanish artwork, which is precisely why we offer a Spanish + Art History course in several of our Spanish schools. Not only will you improve your Spanish skills by leaps and bounds, but you'll gain a brand new appreciation and understanding of the marvelous artwork so characteristic of Spain.
Plus, our schools have the added advantage of being located in several of Spain's most emblematic cities, where art surrounds you and museums abound! From the Prado in Madrid to the Salvador Dalí Museum in Barcelona, the Picasso Museum in Málaga (Picasso's birth city) and the Museum of Fine Arts in Sevilla, Spain is chock-full with world-famous artwork. Don't just look at it online or in a book... come to Spain and see these masterpieces for yourself!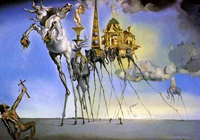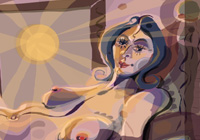 Want to find out more? Just follow the links and let the Spanish art world captivate and inspire you.