Learn Spanish in Seville
Our Enforex school in Seville is a terrific place to socialize, study, and stay cool in Seville's typical heat. With a multimedia room, vending machines, and a nice library, our school is designed for students to kick back and relax during their downtime. Wi-Fi access is available throughout the school, so students can easily stay in contact friends and family. Our 14 large classrooms are comfortable, and our terrific professors make learning Spanish easy and fun.
Minimum student age: 14 years old
Schedule: 9 a.m. - 7 p.m.*
*All schools open at 8 a.m. on Mondays for new students who need to take the placement test.
Location of Our Language School
Located in the city center, close to emblematic buildings such as La Giralda, the Cathedral, the Golden Tower, and the Maestranza Bullring, students can easily stroll through charming streets filled with history and an atmosphere that still conserves the compelling hustle and bustle from times past when the port was the most important in the world, with ships traveling to and from the Americas.
For many of our students in Seville, it's love at first sight. How could you not fall for such a dynamic, youthful city full of vibrant traditions and delicious culinary delights? Don't be shy, set out and explore what the city has to offer!
From our Spanish School in Seville students can find all sorts of cafés, bars, and shops where they can spend time in the company of the locals, open and friendly people whose chatter and good cheer will help students improve their Spanish.
In the heart of the city
Close to the Cathedral, Alcazar, City Hall, Triana Bridge, and more
Surrounded by a multitude of restaurants, bars, and shops
Walking distance from the river promenade
Next to public transportation
Facilities That Help You Study
Our recently renovated Spanish school in Seville is a scenic palace which includes a 400 m² green terrace with panoramic views of the city and the Giralda. It covers 1,200 m² which include 14 large classrooms, a modern computer room, a well-stocked library, conference room, communal areas, and a typical Andalusian patio decorated with Triana tiles.
Airy and sunny classrooms
Wheelchair accessible
Student Comments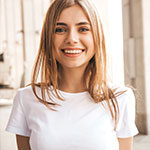 Melissa Wolff"I took a DELE preparation course and loved it. I passed the DELE on the first try, so it worked! My teacher was super familiar with the structure of the test, so the classes were focused just on what we needed. Now I can put my real Spanish level on my résumé, which I hope will land me a job where I can use my Spanish."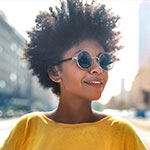 Sophie Duval"I loved staying in Spain with Enforex. On the first day of school I didn't even know one word in Spanish, but I learned the language very fast with the classes. The classes were super helpful and also so much fun. All the teachers were extremely nice, and I made really good friends at the school who I'm still in contact with. I hope to come back and see everyone again very soon!"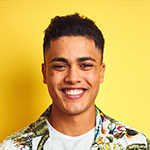 João Oliveira"This was the first time I had ever lived outside Brazil. I felt very welcome despite not speaking a single word of Spanish. Everyone was so friendly and attentive. The teachers are perfect! Not to mention the school is impeccable and the rooms are new and in perfect condition. I loved Spain, but without Enforex I don't think I would have had such an amazing and unforgettable experience. Hopefully I can return soon and stay longer!"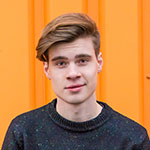 Cristoph Kurtz"The very modern and clean school is ideal for learning Spanish. I was very surprised by the highly motivated and friendly teachers. Small class sizes ensure a very productive and at the same time relaxed learning atmosphere. PS: A huge thanks to Ramón! Thanks to your private classes I was able to take full advantage of my stay. I picked up Spanish grammar even faster and truly understood it!"