Learn Spanish in Alicante
Our Spanish school in Alicante is located in the heart of the city. It has four spacious, bright classrooms fully equipped with the latest technology. In addition, by taking part in any of our courses, you'll be able to join activities and excursions where you'll meet other international students to practise Spanish with. You can also socialize with the locals in one of the many bars and restaurants with terraces that surround the school, and take time out for a walk along the coast, a dip in the water between classes, or a sunset drink by the Mediterranean Sea!
Minimum student age: 17 years old
Schedule: 9 a.m. - 5 p.m.*
*This school opens at 9 a.m. on Mondays for new students who need to take the placement test.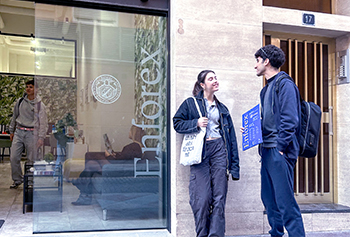 Location of Our Language School
Excellent location in the heart of Alicante, in front of the main theater of the city. With its many attractions, this Spanish school in Alicante is next to the Marina and the city's beach.
One of great advantages of its location is that allows students to make the most of both study and free time. It's located in the heart of the city and so, in the most active area of Alicante, where you will find a large number of bars, restaurants and cafes in a matter of seconds. This will allow you to develop your practical Spanish skills while interacting with the locals.
Located in the center of the city, next to the main theater of Alicante and in the middle of Castaños street, with great atmosphere and leading you to the city' s beach
Very centric, surrounded by restaurants, cafes, discos and pubs
Only 5 minutes walking from the beach
Near bus and tranvía stops
Facilities That Help You Study
It's a boutique school that offers a unique atmosphere where students feel welcome and at home as soon as they arrive. Learn Spanish just 5 minutes from the beach.
4 spacious and very bright classrooms
Computer room with free Internet access
Library and audiovisual room
Free copy service and vending machines
Wifi (wireless access throughout the school)
Very close to Alicante's main tourist attractions and our student accommodation facilities
Student Comments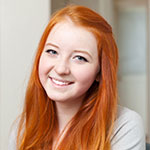 Alannah O'Connor"My experience at Enforex was amazing. All the people working there are super sweet and lovely. The groups of the language classes are quite small, so you have the perfect opportunity to improve your Spanish. The teachers are very nice and can help you with everything. I will definitely come back."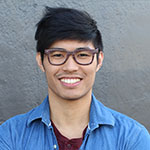 Tim Lee"I attended Enforex for a Spanish course between jobs, and my experience exceeded my expectations on every level. With the small classroom groups, your teachers really got to know you. Before long, attending classes purely run in Spanish felt completely normal. My classes had a great mix of grammar along with conversation. "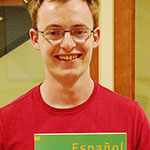 Andreas Lloya"I met my best friends on the first day of class and we had a fun time learning together. We would go out to dinner at a restaurant and also go to a karaoke with other friends. We sang and danced a lot."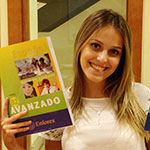 Izabela Fironcischini"The level test on the first day of class scared me and I was also a little nervous about meeting my new teacher and classmates. The class was very fun and I made lots of new friends. After class we would go outside and practice Spanish."
---