Learn Spanish in Cadiz
Our Cadiz partner school is in one of the most touristic areas of the city. Just 5 minutes from the Bay of Cadiz, the school is the perfect place to meet up with the rest of your classmates and go out to discover the city in your spare time. It has numerous bright classrooms with TV screens and built-in audio equipment. Students are also free to enjoy the movie room and a computer room with laptops, microphones, and headphones. In addition, you can use the school's kitchen, bookstore, and terrace, so you'll feel right at home while learning Spanish in Cadiz.
Minimum student age: 17 years old
Location of the Language School
Our partner school in Cadiz is the best located Spanish school in town. The building is in the beautiful Plaza Mentidero and it is very close to the sea. The neighborhood has lots of cafés, markets, and museums waiting to be explored.
5 minutes from the Bay of Cadiz
Only a short walk from Genovés Park
Near sports areas: soccer field, roller skating rink, and more
Surrounded by leisure and cultural areas
Facilities That Help You Study
The Spanish School in Cadiz is housed in a fully refurbished building from the 19th Century. It offers several classrooms with natural light, internet connection and all the amenities you need to learn Spanish comfortably.
Large bright classrooms with TV screens and built-in audio equipment
Computer room with laptops and microphones
Cinema room
Kitchen, terrace, and bookstore
Free Wi-Fi throughout the building
Student Comments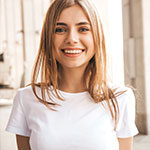 Melissa Wolff"I took a DELE preparation course and loved it. I passed the DELE on the first try, so it worked! My teacher was super familiar with the structure of the test, so the classes were focused just on what we needed. Now I can put my real Spanish level on my résumé, which I hope will land me a job where I can use my Spanish."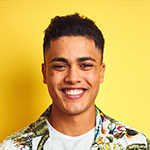 João Oliveira"This was the first time I had ever lived outside Brazil. Everyone was so friendly and attentive. The teachers are perfect! Not to mention the school is impeccable and the rooms are new and in perfect condition. I loved Spain, but without Enforex I don't think I would have had such an amazing and unforgettable experience. Hopefully, I can return soon and stay longer!"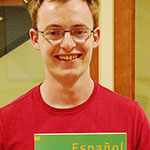 Andreas Lloya "I met my best friends on the first day of class and we had a fun time learning together. We would go out to dinner at a restaurant and also go to a karaoke with other friends. We sang and danced a lot."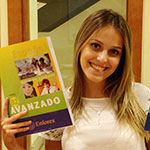 Izabela Fironcischini "The level test on the first day of class scared me and I was also a little nervous about meeting my new teacher and classmates. However, the class was very fun and I made lots of new friends. After class, we would go outside and practice Spanish."