Bartolomé Esteban Murillo: Life Story
Very little is known about the early years of one of Spain's most emblematic religious painters, however, the work of Bartolomé Esteban Murillo lives on until this day in museums around the world.
Murillo was born in Sevilla in 1617 and apart from two very short stints in Madrid, this is where he remained until his death ni 1682. His artistic training is thought to have begun between the age of 16 and 21 when he worked as a assistant to local artist, Juan del Castillo.
His main focus was always on religious works which he perfected throughout his career. As he developed his own style he was commissioned to paint canvasses for many important religious buildings, including the Sevilla Cathedral.
In 1660 Murillo opened the Academia de Bellas Artes where many of his followers came to learn about art. This late period in his life was by far the most productive and successful.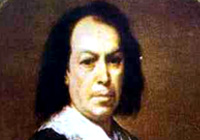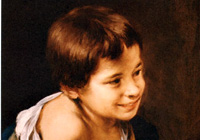 Bartolomé Esteban Murillo: Artistic Styles and Influences
Murillo's early training gave him a grounding in both Flemish and Italian styles. Some of his first pieces also drew from his contemporaries Alonso Cano and Zurburan, the latter of whom was later criticised for having mimicked Murillo's own style. In addition to this he was hugely inspired by Velázquez during his short time living in Madrid, which may also have been when he was introduced to the style of Italian Master, Caravaggio. Realist and naturalist tendencies as well as a strong employment of chiaroscuro and Caravaggism are elements which highlighted his work.
As time went on he honed his very own style to perfection - generally identifiable by the gentleness of the colours and smooth, tactile quality of skin. His religious paintings began to focus more heavily on various different interpretations of the Immaculate Conception, but he also developed an interest in painting street life with beggar children. Whilst Murillo also produced some very different and somewhat serious portraits, he has become most famous for these rather sentimental religious and street scenes.
Bartolomé Esteban Murillo: Famous Works
Anciana (1642: Museo del Prado, Madrid)
The Young Beggar (1645-1650: Louvre, Paris)
La Inmaculada de El Escorial (1656-1660: Museo del Prado, Madrid)
El Buen Pastor (1660: Museo del Prado, Madrid)
La Inmacualda Concepción (1679: Walters Art Gallery, Baltimore)
Self Portrait (1675: National Gallery, London)
The Heavenly and Earthly Trinities (1675-82: National Gallery, London)
La Inmaculada del Soult (1678: Museo del Prado, Madrid)