Learn Spanish in Barcelona
Our Spanish school in Barcelona is our pride and joy. It's a large and modern learning environment where you, the student, are the center of all our attention. You will study Spanish in bright, spacious classrooms; you'll be able to hang out in the school's sunny outdoor courtyard and make new friends as you try out all the new Spanish you've learned; and you can get ready to explore the city using the Wi-Fi available throughout the school. After classes when you wander into the city, you will find yourself smack dab in the middle of all the excitement in the gorgeous Eixample neighborhood.
Minimum student age: 14 years old
Schedule: 9 a.m. - 7 p.m.*
*All schools open at 8 a.m. on Mondays for new students who need to take the placement test.
Location of Our Language School
L'Eixample, the area where our Spanish school in Barcelona is located, was conceived in the 19th century as an extension of the city's original layout, a labyrinth of narrow twisting and turning streets that is known today as the Gothic Quarter. L'Eixample was built in the highly rational and efficient shape of a grid, making it easy to navigate, and the area has grown to form the cultural nucleus of Barcelona, placing our Spanish school within walking distance of the main points of reference in the city, from Las Ramblas to the University.
Barcelona is waiting for you: enjoy its vibrant nightlife, colorful food markets, and inspiring art districts while you immerse yourself in its Mediterranean soul.
In the heart of central Barcelona, the Eixample district
Metro stops: Rocafort, Urgel, Plaça Espanya, Universitat, Plaça Catalunya
Next to 6 different bus lines
Walking distance from Las Ramblas, the university, cultural centers, and much more
Facilities That Help You Study
The first step to embarking on a successful and productive stint at learning Spanish is to be in a comfortable, up-to-date environment where you can feel at ease. To that end, we have ample facilities in a four-story building with gorgeous terraces and bright classrooms where you will be able to enjoy the many sights and enticing atmosphere of Barcelona while you study Spanish.
Additionally, fully equipped classrooms and labs make this a fully modern language school where students can achieve their goals quickly and efficiently using the latest technology.
Furthermore, our Spanish school in Barcelona offers language classes to Spanish students seeking to learn English, French, and German. This gives you the chance to meet locals, and you might want to sign up for free language exchanges with native Spanish speakers for extra practice.
A spacious, 4-story building (3,000 m²)
50 classrooms with audiovisual equipment
Teachers' meeting room
1,500 m² of gorgeous terraces
Solarium terrace open all year round
Computer lab with free Wi-Fi
Free Wi-Fi throughout the school
A spacious, fully-stocked, modern library
Conference room with capacity for 160 people
Wheelchair accessible elevator
Air conditioning and central heating
Student Comments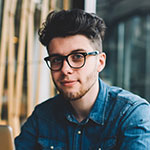 Marcos Nielsen"It has been an awesome experience! I didn't know any Spanish, and now I can hold a conversation without any problems. The school is excellent, all the teachers are really nice and the classes are well organized. The local people are great and we are close to the beach, so we always find something fun to do each afternoon. Enforex is the perfect place to meet wonderful people from all over the world. Nothing but good things to say!"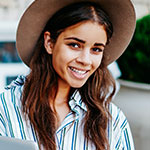 Rebecca Miller"Enforex is an excellent place to learn Spanish! A cosy school with a nice atmosphere where you feel at home. My teacher was brilliant, the organisation was top before, during and after the trip. They were really helpful! Enforex is next to the beach, coffee shops, restaurants, bus stations and everything you need."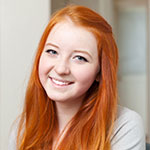 Alannah O'Connor"My experience at Enforex was amazing. All the people working there are super sweet and lovely. The groups of the language classes are quite small, so you have the perfect opportunity to improve your Spanish. The teachers are very nice and can help you with everything. I will definitely come back."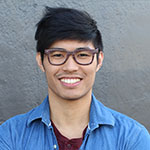 Tim Lee"I attended Enforex for a Spanish course between jobs, and my experience exceeded my expectations on every level. With the small classroom groups, your teachers really got to know you. Before long, attending classes purely run in Spanish felt completely normal. My classes had a great mix of grammar along with conversation."
---