Learn Spanish in Valencia
Our Spanish school in Valencia is located in a completely renovated, charming 15th century palace. Its spacious and bright rooms, the culture that comes from its central stairs and its stone walls, make this school the perfect place to practice Spanish and socialize with other international students. Enforex Valencia is located in the heart of the city's old quarter, where you'll find a lively, dynamic and young environment that will invite you to make new friends and practice your Spanish. With 17 comfortable classrooms, a pleasant terrace, comfortable common areas, Wi-Fi throughout the school and teachers who make their students their priority, it's easy to enjoy yourself while you learn Spanish. And, when you leave the classroom, you can go straight to the city center and tour all the historical wonders that Valencia has to offer and will make you fall in love with the Spanish culture and language.
Minimum student age: 14 years old
Schedule: 9 a.m. - 5 p.m.*
*All schools open at 8 a.m. on Mondays for new students who need to take the placement test.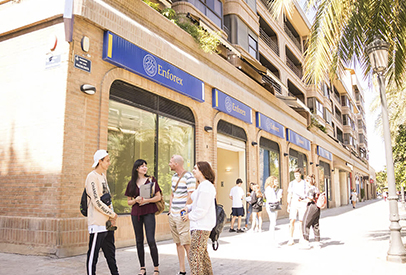 Location of Our Language School
Our Enforex school in Valencia is located in the vibrant Barrio del Carmen, the city's medieval old town, just 5-10 minutes from the Central Market, the Lonja de la Seda, Valencia's Cathedral, or the Serranos and Quart Towers. In this area you will have many opportunities to interact with the locals and practice the Spanish you have learned in class. Get close to the beautiful beaches or enjoy the cosmopolitan atmosphere of the historic centre. Take a look at Valencia tourist guide we have prepared especially for you.
Valencia is full of life, wonder and good vibes! Now you don't know it, but Valencia is the city you are longing for. Here, in this city on the shores of the Mediterranean, you will find interesting people from all over the world and live exciting stories that you will tell for years to come. Take a look at the activities and excursions we offer!
In the neighborhood of El Carmen, the jewel of Valencian historic center
A short walk from the city center
Near the subway, bus stops and the train station
Close to restaurants, leisure areas, cafes and main historical monuments
Facilities That Help You Study
One of the things that our Spanish students in Valencia like the most are the bright, high-ceilinged classrooms. In addition, there are large common areas and beautiful gardens where you can practice what you have learned in class. At Enforex Valencia, you'll be in constant development and in a fun and dynamic atmosphere, because you'll always find someone to talk to and have a good time with.
17 large, bright classrooms
Wide gardens and common areas
Library and video room
Computer room with free Internet access
Wifi (wireless access throughout the school)
Comfortable common areas and terrace to enjoy free time between classes  
Access adapted for wheelchair users
Close to public transport
Student Comments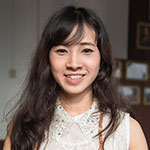 Xiaoli Zhang"My experience at Enforex was incredibly special! I've gone two years in a row. The teachers are very prepared and professional, and their classes are very interactive. The learning atmosphere is great and intercultural. The school also has a great location, so it is very practical and convenient. I recommend this school!"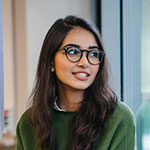 Sara Reyes"I had a fantastic experience! I learned a lot and my Spanish is much better now. The teachers were perfect. I loved the topics we covered in class, especially the ones about current events and social issues. Thanks to everyone!"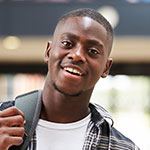 Mike Roberts"I loved my experience so much that I stayed much longer than expected! The teachers are great and wonderful people, my Spanish has improved very fast. The school has a really nice and relaxed atmosphere and you make so many international friends here. It's an experience you will never forget!"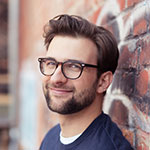 Philippe François"Perfect place to learn Spanish whether a starter, intermediate or advanced. The teachers are the best! The energy is fantastic and helps you get a full immersion. The afternoon activities really help give an insight into the way of Spanish life, and they're all in Spanish so you improve in some way by simply turning up."
---