Learn Spanish in Malaga
Our Spanish school in Malaga is located in a beautiful, historic four-story building that has been fully restored and refurnished. Right in the heart of the city on one of the main central streets, just a 5-minute walk from the beach and next to the Thyssen Museum, the school is in a lively and charming neighborhood where you can enjoy the real Spanish culture and life.
Minimum student age: 14 years old.
Schedule: 9 a.m. - 6.30 p.m.*
*All schools open at 8 a.m. on Mondays for new students who need to take the placement test.
Location of the Language School
Malaga is a dynamic city rich in both new and old-world charm, sitting beside the sparkling Costa del Sol. There is so much to soak in; get ready for a non-stop ride of heart-stopping views, exciting people, and new experiences!
Malaga is Spain at its best: sunny, lively, and fun. You'll wake up to clear blue skies, the golden sun, and the refreshing scent of green palm tree leaves and the Mediterranean's salty air. It is a city were you can explore ancient ruins and go out for an avant-garde meal all in the same day. It has been reinvented in recent years without losing any of its history or old-world charm. Our Spanish school in Malaga is close to all the main attractions you'll want to visit while you're here.
Located in the heart of the city center, surrounded by a beautiful patio full of Andalusian columns and architecture
Walking distance from the beach and all the main tourist attractions
Next to the Carmen Thyssen Museum
Numerous markets, shops, restaurants, and bars nearby
Facilities That Help You Study
The fully modernized interior of our school boasts a light-filled central patio that gives the school a bright and sunny feel. Several comfy common areas let you choose between tables for study sessions or trip planning and soft cushions and couches when you just want to chat and relax with other international students. Our classrooms are fully equipped to provide the best learning exprience.
Beautiful historic building
24 sunny and spacious classrooms
Multimedia room
Wi-Fi throughout the school
Spacious common areas
Wheelchair access
Student Comments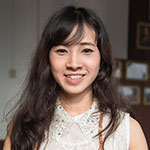 Xiaoli Zhang"My experience at Enforex was incredibly special! I've gone two years in a row. The teachers are very prepared and professional, and their classes are very interactive. The learning atmosphere is great and intercultural. The school also has a great location, so it is very practical and convenient. I recommend this school!"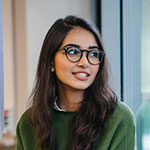 Sara Reyes"I had a fantastic experience! I learned a lot and my Spanish is much better now. The teachers were perfect. I loved the topics we covered in class, especially the ones about current events and social issues. Thanks to everyone!"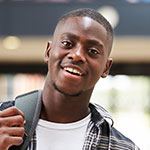 Mike Roberts"I loved my experience here so much that I stayed much longer than expected! The teachers are great and wonderful people, my Spanish has improved very fast. The school has a really nice and relaxed atmosphere and you make so many international friends here. It's an experience you will never forget!"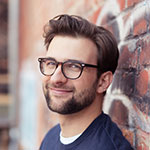 Philippe François"Perfect place to learn Spanish whether a starter, intermediate or advanced. The teachers are the best! The energy is fantastic and helps you get a full immersion. The afternoon activities really help give an insight into the way of Spanish life, and they're all in Spanish so you improve in some way by simply turning up."