Learn Spanish in Salamanca
Just 5-10 minutes from the Plaza Mayor, in the heart of the city, is our Spanish school in Salamanca. As soon as you cross under the stone arches that surround the door, you will feel the magic of this 16th century convent, a building of great architectural beauty that has been renovated and equipped with the most modern facilities. But a building is not everything, so our teachers are also amazing... they have passion for teaching and are always happy to help you! Use the free Wi-Fi to communicate with your family, relax in the common areas, meet students from all over the world and get ready to explore this wonderful city.
Minimum student age: 14 years old
Schedule: 9 a.m. - 5 p.m.*
*All schools open at 8 a.m. on Mondays for new students who need to take the placement test.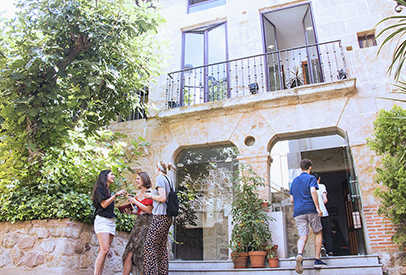 Location of Our Language School
Our Spanish school in Salamanca is located right in the center of this historic university city. It is a former 16th century monastery whose stone walls give it a special charm from another era. After your Spanish lessons, you can take a walk to all the sights of the city and enjoy all the things that can be done in the so-called "Golden City". And if you are looking to learn standard Spanish, this is your place, as the variety spoken in Salamanca is widely considered to be the purest of the Spanish language.
You will never get tired of seeing all that Salamanca has to offer. Famous for its historic university, it will immerse you in an exciting and youthful atmosphere with many possibilities. Enjoy its vibrant energy at night and admire its beautiful streets and historic buildings during the day! Go out and join the fun!
In the city center, the heart of University district
5-10 minutes walk from Plaza Mayor, the main square of Salamanca; the Museum of Salamanca, the Old Cathedral, the New Cathedral and the Convent of San Esteban
Close to shopping areas, restaurants, bars and cafes
You won't need public transports because the city is very manageable and can be explored on foot
Facilities That Help You Study
Studying in this beautiful 16th century building will be a very stimulating learning experience, which will put you in direct contact with the history and culture of this region of Spain.
Old convent totally renewed and modernized
19 classrooms
Reading and multimedia rooms
Computer room with free Internet access
Wifi (wireless access throughout the school)
Charming central courtyard with garden to enjoy free time between classes
Cafe
Close to public transport
Indoor Living Room and Study Areas
Student Comments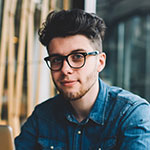 Marcos Nielsen"It has been an awesome experience! I didn't know any Spanish, and now I can hold a conversation without any problems. The school is excellent, all the teachers are really nice and the classes are well organized. The local people are great and we are close to the beach, so we always find something fun to do each afternoon. Enforex is the perfect place to meet wonderful people from all over the world. Nothing but good things to say!"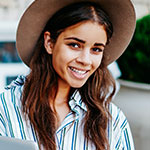 Rebecca Miller"Enforex is an excellent place to learn Spanish! A cosy school with a nice atmosphere where you feel at home. My teacher was brilliant, the organisation was top before, during and after the trip. They were really helpful! Enforex is next to the beach, coffee shops, restaurants, bus stations and everything you need."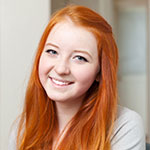 Alannah O'Connor"My experience at Enforex was amazing. All the people working there are super sweet and lovely. The groups of the language classes are quite small, so you have the perfect opportunity to improve your Spanish. The teachers are very nice and can help you with everything. I will definitely come back."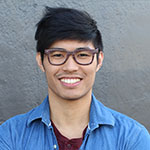 Tim Lee"I attended Enforex for a Spanish course between jobs, and my experience exceeded my expectations on every level. With the small classroom groups, your teachers really got to know you. Before long, attending classes purely run in Spanish felt completely normal. My classes had a great mix of grammar along with conversation."."
---