Learn Spanish in Marbella
Our Spanish school in Marbella is in one of the best locations in the city, less than five minutes from the beach and a short walk from all of the city's main attractions. Learning Spanish at our school is truly a pleasure! Our classrooms are spacious, bright, and equipped with the best resources. Our Spanish teachers are committed to teaching in the most efficient and effective way, while always keeping class fun and interesting! When you want to relax between classes, all you have to do is wander out to our wonderful terrace to chat with other international students in the warm Andalusian sun. And don't worry, we have free Wi-Fi, so you will be connected with friends and family (to make them jealous!). Come see for yourself!
Minimum student age: 14 years old
Schedule: 9 a.m. - 5 p.m.*
*All schools open at 8 a.m. on Mondays for new students who need to take the placement test.
Location of Our Language School
Marbella shows the many sides of Spain, from charming to exciting to adventurous to relaxing to curious. You can shop high-end designer stores or sip on inexpensive beer and free tapas while enjoying the company of some local Spaniards. Imagine yourself basking in the sun on some of the world's most beautiful beaches and meeting new and interesting people daily. At Enforex, we will make sure you make the most of every moment.
In the heart of the city and just a stone's throw from the beach, the school is within easy reach of most of the city's main attractions. This makes our Spanish school a perfect starting point for cultural visits, walks, and beach trips, whether you organize an outing with other students, sign up for one of the cultural activities organized by the school, or opt to fly solo. Enforex Marbella is a great place not only to learn Spanish but also to have fun!
Downtown
5-minute walk from the beach and the maritime promenade
Lots of cafés, restaurants, and shops nearby
Next to various bus lines
Facilities That Help You Learn
Sharing a classroom with people of many different nationalities gives our students an extra incentive to learn Spanish. Having the opportunity to use Spanish to communicate with new friends pushes students to study harder and learn more quickly. Our students learn in a multicultural environment where our teachers place a strong emphasis on both language skills and cultural understanding – an essential combination for students to understand and use Spanish in a more effective and authentic way. This adds up to make a more effective learning environment for everyone.
3-story building
17 classrooms (14 inside and 3 outside) with natural light from the terrace
Computers with free internet access
Wi-Fi throughout the school
Each classroom has audiovisual equipment
Huge terrace (3,500 m²)
Air conditioning
Large common room with vending machines
Study hall/reading room
Library services (books and videos)
Teachers' room
Student Comments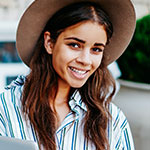 Rebecca Miller"Enforex is an excellent place to learn Spanish! A cosy school with a nice atmosphere where you feel at home. My teacher was brilliant, the organisation was top before, during and after the trip. They were really helpful! Enforex is next to the beach, coffee shops, restaurants, bus stations and everything you need."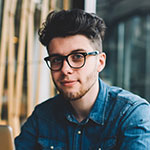 Marcos Nielsen"It's been an awesome experience! I didn't know any Spanish, and now I can hold a conversation without any problems. The school is excellent, all the teachers are really nice and the classes are well organized. The local people are great and we're close to the beach, so we always find something fun to do each afternoon. Enforex is the perfect place to meet wonderful people from all over the world. Nothing but good things to say!"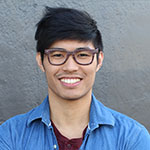 Tim Lee"I attended Enforex for a Spanish course between jobs, and my experience exceeded my expectations on every level. With the small classroom groups, your teachers really got to know you. Before long, attending classes purely run in Spanish felt completely normal. My classes had a great mix of grammar along with conversation."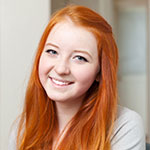 Alannah O'Connor"My experience at Enforex was amazing. All the people working there are super sweet and lovely. The groups of the language classes are quite small, so you have the perfect opportunity to improve your Spanish. The teachers are very nice and can help you with everything. I will definitely come back."