Learn Spanish in Madrid
Our Spanish school in Madrid is located in one of the liveliest neighborhoods in the city, an area filled with great student energy and activity. Every day after class you will have new opportunities to go exploring and practice all of the Spanish you've learned. Our classrooms are spacious, well-equipped, and filled with curious international students and passionate Spanish teachers. You will be surrounded not only by international students learning Spanish, but also by students from Madrid learning English and other foreign languages with us. You can relax in the school's courtyard, browse the books available in our library, and stay connected with the Wi-Fi available throughout the school. Our Spanish school in Madrid is the perfect place to learn Spanish and immerse yourself in Spain.
Minimum student age: 14 years old
Schedule: 9 a.m. - 8 p.m.*
*All schools open at 8 a.m. on Mondays for new students who need to take the placement test.
Location of our Language School
Our school is in the university district of Madrid, a young and vibrant neighborhood next to Plaza de España and within walking distance of Madrid's main tourist attractions, including a popular shopping street that leads to the famous Gran Vía. A wide range of cultural and social attractions for our students offer a perfect immersion into the Spanish language and culture.
You will have to find out what it means for yourself. The city is so full of life and passion, it is bursting at the seams! There is a special energy you can feel just walking down the streets. Join us at Enforex to see this lively city at its very best.
Downtown in Argüelles/Moncloa, the university district
5-minute walk from the University and Plaza de España
10-minute walk from Malasaña, one of the most popular neighborhoods for going out and eating out
Metro stops: San Bernardo and Argüelles
9 bus lines right near the school
Facilities that Help You Study
We have made every effort to make our Spanish school in Madrid cozy and comfortable. Our 32 classrooms are home to all sorts of didactic activities, and a large garden allows great amounts of light to shine in and brighten up your Spanish classes. Communal areas include a lounge, a computer lab, a video room, and a quiet reading room, as well as a library with reading and audiovisual material.
Recently renovated 2-story building with ample natural light
32 classrooms with audiovisual equipment
Large common room with vending machines
Computer lab
Wi-Fi throughout the school
Well-equipped library and video library
Teachers' room
Spacious central patio
Air conditioning and central heating
Student Comments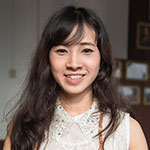 Xiaoli Zhang"My experience at Enforex was incredibly special! I've gone two years in a row. The teachers are very prepared and professional, and their classes are very interactive. The learning atmosphere is great and intercultural. The school also has a great location, so it is very practical and convenient. I recommend this school!"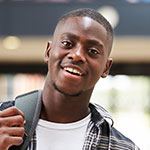 Mike Roberts""I loved my experience here so much that I stayed much longer than expected! The teachers are great and wonderful people, my Spanish has improved very fast. The school has a really nice and relaxed atmosphere and you make so many international friends here. It's an experience you will never forget!"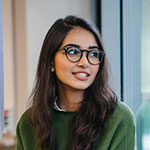 Sara Reyes"I had a fantastic experience! I learned a lot and my Spanish is much better now. The teachers were perfect. I loved the topics we covered in class, especially the ones about current events and social issues. Thanks to everyone!"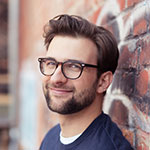 Philippe François"Perfect place to learn Spanish whether a starter, intermediate or advanced. The teachers are the best! The energy is fantastic and helps you get a full immersion. The afternoon activities really help give an insight into the way of Spanish life, and they're all in Spanish so you improve in some way by simply turning up."
---