Havana Attractions & Highlights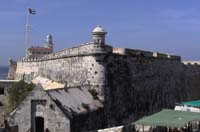 Forts
During its colonial era, Havana was constantly under the threat of pirate attacks, one of which left the city in flames. In an attempt to protect the city and port, the Spaniards erected several fortifications that remain standing today: the Fortaleza San Carlos de la Cabaña, the Castillo de los Tres Reyes Magos del Morro and the Castillo San Salvador de la Punta.
Old Havana
The heart of the Spanish colonial city of Havana, Old Havana is protected as a UNESCO World Heritage Site- and for good reason! The narrow streets of this historical quarter wind through old churches, atmospheric bars, art galleries, museums, elegant plazas, noble palaces, cultural venues and much more. Baroque and Neoclassical architecture abounds.
El Malecón
This seaside avenue runs for 8 kilometers alongside Havana's seawall between two forts: the Castillo de la Punta (in Old Havana) and the Castillo de Santa Dorotea de Luna de Chorrera (at the mouth of the Almendares River)
Museums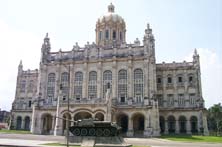 Havana is quite literally packed with museums. Culture vultures revel in the seemingly infinite offering of art museums, science museums, ethnic museums, music museums, history museums, literature museums... the list just doesn't end! In fact, there are even museums dedicated to cigars, to chocolate and to rum.
Great Theatre of Havana
Home to the National Ballet and the State Opera, Havana's breathtaking, ornately decorated Gran Teatro is the oldest theatre in the Western Hemisphere and without a doubt one of the most visually striking.