Visit Havana During...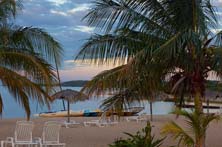 Low season vs. High season
Low season lasts from May to October. The upside? You probably get better air fare, cheaper hotel stays and enjoy less crowds at tourist spots. The downside? The low season coincides with Cuba's rainy season, meaning you're likely to see at least a bit of rain. Also, some attractions may close down during the low season.
High season lasts from December to April and July to August. The upside? The weather is great, everything is open, the city buzzes with vivacity and the nightlife is hopping. The downside? The crowds can be overwhelming and tourist attractions are bound to be very crowded.
Festivals
This culturally rich city has a non-stop agenda of festivals and celebrations of the arts: music, cinema, theatre, dance, etc. Depending on your interests, you might want to plan your trip around Havana's cultural calendar. Here are some highlights:
January

FolkCuba (odd-numbered years)
International Book Fair

April

PerCuba, International Percussion Festival

May

Cubadisco
International Guitar Festival
Ernest Hemingway Dialogue (odd-numbered years)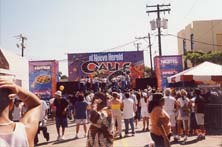 International Boleros Festival
Cuban Hip Hop Rap Festival
Havana Theatre Festival (odd-numbered years)
Contemporary Music Festival
International Ballet Festival (even-numbered years)
Marabana Marathon
Wemilere African Roots Festival
Biennial Havana Festival (odd-numbered years)
International Jazz Festival (even-numbered years)
International Festival of New Latinamerican Cinema