Cuba Cultural Activities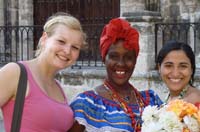 Our Spanish schools in Havana, Santiago de Cuba and Trinidad organize activities in the same fashion.
Students also gather at a meeting point every night at 8:30pm. Here they decide if they want to go out, and where they want to go, etc. Alternatively, they may choose to stay where they are to socialize, enjoy each-other's company, and maybe play a game of dominoes.
Some of the most common activities are:
A guided tour of the city (Havana, Santiago de Cuba or Trinidad)
Swimming pool
Beach trips
Party night at a teacher's home
Dance & music classes
Santeria (you can witness Santeria or consult with Santeria priests)
Cuba Weeekend Excursions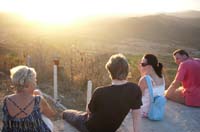 Every Thursday at 8:30pm, students gather at a meeting point to make plans for the weekend. Students that want to go on the same excursion can travel together and consequently reduce transportation costs. Taxis are usually the best method of transportation for excursions around Cuba.
The most popular excursions are:
The cities of Trinidad, Havana, Santiago de Cuba, Varadero, Viñales, Pinar del Río...
Horseback riding
Snorkeling
Boating excursion
Prices average about $25 US for day trips and $50 US for weekend trips.