The Havana Experience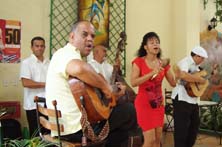 Immerse yourself in the music scene
Havana is an extremely musically-inclined city in which there's always something going on, be it in a bar, in the street or part of a festival. Enjoy all genres of music - Afro-Cuban, bolero, jazz, rock, rap, reggae, classical, etc. You can even sign up for music and dance classes where you can get first-hand experience in rumba, son, salsa, mambo and even flamenco.
Grab an ice cream
Havana is packed with ice cream shops. The city's most famous parlor is a mad house called Coppelia, where the lines to get into the funky interior are huge and disorganized and a long wait is part of the charm.
Take a cigar factory tour
What is a trip to Cuba without dedicating at least a little bit of time to the country's beloved cigars? Havana has two cigar factories that offer tours to visitors: the Real Fábrica de Tabacos Partagás and the Real Fábrica de Tabacos H Upmann. You can learn all about and see the various stages of cigar making, from sorting the leaves to boxing the finished product and all the steps in between.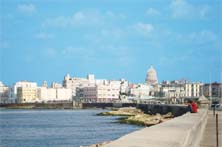 See the sunset
The Malecón, an 8-kilometer seawall hugging a huge stretch of Havana's coast. Come towards the end of the day and accompany your stroll with a glimpse of a spectacular sunset.
Peruse the art galleries
Havana's vibrant art scene is without a doubt one of its highlights. Whether you are looking to buy or just want to take a peek, the streets of Havana are littered with diverse art galleries - many of which are artists' personal galleries - showcasing paintings, sculptures, ceramics and more.