Málaga Attractions & Highlights
Our world-class Spanish school in Malaga offers an attractive range of entertaining locations to visit, including a number of museums, historical landmarks, and of course plenty of restaurants and bars.
Museo Picasso
Picasso's heirs - daughter-in-law Christine and grandson Bernard Ruiz-Picasso - donated more than 150 works to open this museum in 2003. It's quickly become one of Spain's most visited attractions. The collection takes a comprehensive look at every stage in Picasso's artist development, from early drawings to his famous Cubist masterpieces.
Alcazaba & Gibralfaro Castle
First, a Roman theater excavated just 55 years ago lies right at your feet. Continue on and you'll find the entrace to the Alcazaba, a Moorish fortress-palace dating as far back as 700 A.D. Above the Alcazaba towers the Gibralfaro Castle, the pinnacle of this captivating historical compound.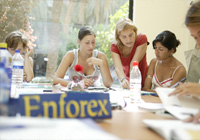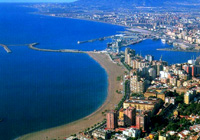 "La Manquita"
No trip to Málaga is complete with a visit to the city's beautiful and beloved cathedral, the Catedral de la Encarnación. Construction on the enormous edifice began after Spain's famed Catholic Monarchs - Fernando and Isabel - defeated the Moors and took back the city in 1487. However, in 1782 constructed was halted, leaving the cathedral with only one of its two intended towers, hence the nickname "La Manquita", or "the little one-armed lady".
Port & Playa la Malagueta
Malaga's port, the Mediterranean's 2nd largest, has been an important harbor for thousands of years. Just east, soak up rays on Playa la Malagueta, the main city beach just a few blocks from the bullring as well.