The Málaga Experience
See where Pablo Picasso was born
While Spanish artist Pablo Picasso spent the majority of his life between Barcelona and Paris, only Málaga has the claim to fame of being his birthplace. Today you can visit young Picasso's childhood home - now the Picasso's Birthplace Museum - for an up close and personal look at his life and times.
Try the "pescaíto frito"
If you want to eat like the locals, head to any of the numerous beachside "chiringuitos" (beach bars) and order up some "pescaíto frito" (fried fish). For a taste of all that Málaga's Mediterranean shores have to offer, opt for the "fritura malagueña", Málaga's own signature fried seafood platter.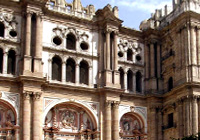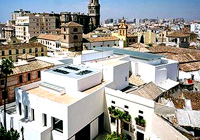 Hit the beach
One of the highlights of the "Costa de sol" (Coast of the Sun), Málaga is a sunny haven with plenty of beaches for sunbathers, watersports enthusiasts and frankly anyone in need of a little fun in the sun.
Enjoy the nightlife
Whether you're looking for a laid-back evening or a wild night that lasts 'til dawn, Málaga's has an active and eclectic nightlife scene that won't let you down. The most popular part of town for nocturnal revelers is centered around the streets and squares of Plaza de la Merced, Plaza de la Constitución, Calle Granada, Calle Alcazabilla, Calle La Malagueta and Calle Larios.