Visit Barcelona During...
February - March: Carnaval
The Carnaval parades in Barcelona are some of Spain's most impressive. To really get into the action, take a short ride to the nearby beach town of Sitges, whose thriving gay community puts on an incredible show with parties 'til dawn.
June: Sant Joan
Folks in Barcelona kick summer off with a boom, also known as "La Nit de Foc," or the night of fire. While it may be the day of Saint John the Baptist, it really just serves as another excuse to have an incredible party!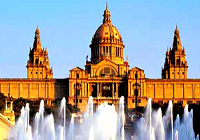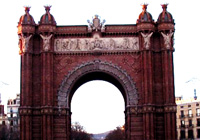 August: Fest Major de Gràcia
The historically creative and bohemiam neighborhood of Gràcia hosts the city's most colorful, lively Fest de Barri with parades, fireworks, live outdoor music and arts & crafts galore.
September: La Mercé
The most important festival of the year, La Mercé celebrates Barcelona's patroness with 4 days of free outdoor concerts! From street arts to acrobats, firey displays, food fairs and much more, this week-long event is not to be missed.