LEARN IN BARCELONA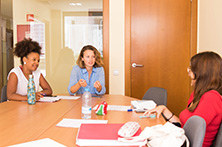 A city with so many possibilities deserves a school with just as many possibilities, which is why we offer a wide variety of Spanish courses. Our signature course is our Spanish Intensive, which is guaranteed to have you communicating in Spanish within the first week. We also offer private courses, official exam preparation courses and a program to learn all about Spain's most interesting fiestas. Take your resume to the next level with an professional internship or let us plan your gap year. Regardless of the course you choose you will love studying Spanish in Barcelona!
With Enforex's Intensive Spanish courses, students can choose how much time they need to dedicate to improve their Spanish proficiency level. This course option is flexible, personalized and suits most students who want to learn Spanish. Choose our Intensive course for 20 Spanish group classes per week or our Intensive Plus course for 25 classes per week, which includes five conversation classes. You also have the possibility of adding specialized classes to either course.
Don't just settle for any Spanish course – personalize your program to fit your style and help you meet your goals. We offer a customized group program, an unforgettable Gap Year, a program where you get to experience the Spain's most fascinating fiestas and an internship program where you improve your Spanish and work for a Spanish company. Let the adventure begin!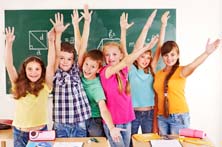 Impress potential employers and academic admission officers with an official Spanish proficiency certificate. At Enforex Barcelona our expert teachers can help you pass the DELE, SIELE or Chamber of Commerce Business Spanish Exam.
At Enforex we have designed programs for kids as young as 5 years old to get a head start in learning one of the world's most important languages. Both our junior programs and our summer camps are great for learning through experience in a fun, supportive and engaging atmosphere.
Please use the links below for our complete program information.
---
Learn more and register for a course with no commitment
20 types of Spanish programs for all ages, with accommodation & excellent services.
---