Cultural Excursions & Activities with Enforex
At Enforex, we strongly believe that languages are not meant to be confined to the classroom, after all that is far from how things work in the real world.
Every language is a living, constantly changing entity that is only fully understood when contextualized within its culture and society. What's more, research and studies on second language acquisition have proven that students who learn Spanish (or any language, for that matter) in its natural environment and studying in the native country where the language is spoken immeasurably increases the speed, quality, and enjoyment of learning.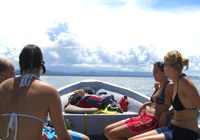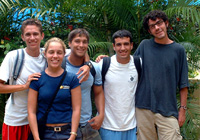 For all of these reasons - and also because it's fun! - ENFOREX is dedicated to taking its students out of the classroom to participate in excursions and cultural activities. Our experienced teachers guide you to sites with which they are intimately familiar, so that you can fully understand the unique character of the region that surrounds you.