Colombia Cultural Activities
Colombia is fascinating… and enormous! We've planned a full program of wide ranging activities designed to introduce you to the country's rich culture; whether you're looking for fun or adventure, you can count on us.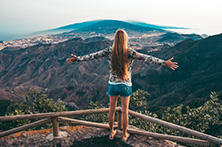 Our schools in Cartagena and Bogotá organize activities and outings that give you the chance to see the country's most emblematic places and to get to know the culture of this unique Latin American country, because we firmly believe that learning a language involves grounding oneself in its cultural context.