Latin America Activities & Excursions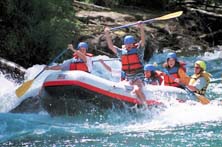 Activities in Latin America often include nature-oriented trips, due to the continent's impressive geographical diversity. What with the Amazon rainforests, the Andes Mountain Range, the Ice Forests of Patagonia, active volcanoes, the beaches of the Pacific and Caribbean and everything in between.
There are plenty of opportunities for ecotourism of all kinds. From skiing and hiking to fishing, scuba diving and surfing, any pastime you can imagine is bound to be available!
At Enforex, we know that much of your experience abroad takes place outside of the classroom and we encourage you to make the very most of your time abroad. Getting to know your chosen city's surroundings comprises a major part of getting to know the city itself, which is precisely why our schools organize a wide range of activities and excursions for our students to take part in.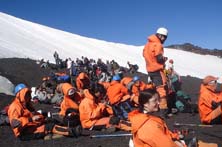 From natural wonders to ancient ruins and everything in between, the opportunities for discovery and exploration in Latin America is absolutely unrivalled. Find out about the typical excursions and activities offered within our learn Spanish in Latin America programs below: