Introduction to Santo Domingo Guide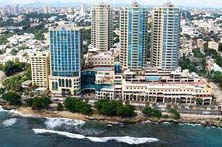 Founded in 1496 by Christopher Columbus' brother Bartolomé, Santo Domingo is the oldest European city in the Americas and has all sorts of claims to fame. The New World's first paved road. Its first hospital. Its first university. Its oldest surviving church. Trust us, the list doesn't end there.
Nowadays, Santo Domingo with a population of roughly 2.2 million is the Dominican Republic's bustling capital and its center of economics, politics and cultural activities. Despite its size, the city maintains the charm of a small town and you'll encounter the warmth typical of Latin culture around every corner.
Old Santo Domingo's cobblestone streets and colonial homes - beautifully restored and conserved thanks to government sponsored projects and by its UNESCO status - will transport you to a different era, but whenever you wish you can enjoy this capital's modern side with fine restaurants, merengue clubs and much more.
More Dominican Republic Travel Guides