Introduction to Sosua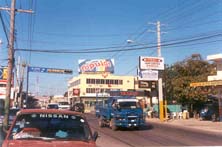 If you're looking for a small, leisurely setting in the Dominican Republic, Sosua is a great alternative to Santo Domingo. Located on the island's northern coast, Sosua is famous for its scuba diving and beaches. Despite the city's modest size, it's quite international with a significant expatriate community who strives to keep their haven clean, safe and enjoyable.
If you're itching to get some big city action, you can head just 25 km (15 miles) west to the province's capital, Puerto Plata. On the other hand, it's easy to travel 15 minutes east to Cabarete, toted as the country's kite boarding and windsurfing capital.
More Dominican Republic Travel Guides