Monteverde Attractions & Highlights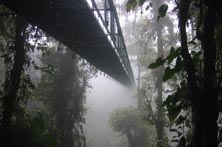 Reserva Biológica Bosque Nuboso Monteverde
One of the most amazing wildlife refuges in the world, this region is renowned for its commitment to sustainable community development and contains tens of thousands of animal and plant species, including 5 kinds of cats, 30 types of hummingbirds and 420 varieties of orchids.
Other reserves
While the Reserva Biológica Bosque Nuboso Monteverde is the highlight and has the most tourism, there are several other incredible nature reserves in the area, namely the Reserva Santa Elena and the Reserva Sendero Tranquilo.
Fábrica de queso de Monteverde
Monteverde's cheese factory has long been employing a large proportion of the local work force. The factory, often referred to as "La Lechería", offers tours where you can learn all about the old methods used to produce various types of cheeses, ranging from cheddar to gouda and everything in between.They also produce yogurt and ice cream
Café Monteverde
Learn all about the coffee-making process and enjoy free tastings of some of the world's very best coffee. Plus, if you book a tour ahead of time you can even visit the organic coffee plantations.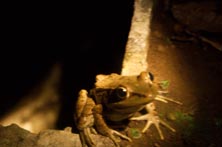 Zoological attractions
Many of the town's local businesses are zoological attractions that keep with the tropical forest theme:
Jardín de la orquídea Orchid Garden
Jardín de las mariposas Butterfly Garden
El ranario Frog House
El serpentario Reptile House
Mundo de los insectos World of Insects
More Costa Rica Travel Guides