Visit Monteverde During...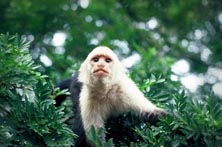 While Monteverde's weather is humid and temperatures generally stay between 60ºF and 75ºF, it's good to know that the town and the reserves surrounding it essentially have three seasons: dry, misty and wet. The misty season, which is the transition period between the wet and dry seasons, lasts from mid-November through February. From May to November, expect plenty of rain, while sunny days are more common from March until May. No matter what, have a poncho or raincoat packed.
Festival de Música de Monteverde Monteverde Music Festival
Considered one of the best music festivals of Central America, Monteverde's music festival is held between the end of January and the beginning of April and features primarily classical, Latin and jazz music performances.
More Costa Rica Travel Guides