Things to do in Trinidad
Take a peek inside the Piro Guinart Fábrica de Tabacos
It's a bit small and therefore not convenient for tour groups, but you can take a peek inside this tiny cigar factory to see a small group of workers hand-rolling those famous Cuban cigars.
Take a ride on a horse-drawn cart
Sure, it's a bit touristy, but there's no getting around the relaxing quaintness of exploring Trinidad's Old Quarter accompanied by the clip-clop of horses' hooves.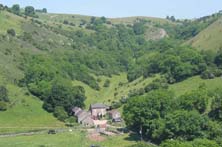 Visit the Valley of the Sugar Mills
The sugar industry that provided Trinidad and Cuba with great wealth was centered in this valley, where somewhere in the range of 30,000 slaves worked the 70 sugar mills and plantations. You can visit some of the plantations today, the most impressive and intact of which is the Manaca-Iznaga Sugar Estate.
Discover nature
Not far from Trinidad is the Parque Nacional Topes de Collantes, where you can hike your way through wooded trails and view tropical forests, bubbling streams, attractive landscapes, majestic waterfalls and all sorts of endemic flora and fauna.
Head to the beach
The most convenient beach to go to during a stay in Trinidad is Playa Ancon, located less than 15 kilometers from the city. Here you can enjoy soft white sand and 3 kilometers / 2 miles of shimmering Caribbean coastline. Plus, there's a couple dozen scuba and snorkeling sites in the area if you're up for little underwater adventure!