Learn Spanish in Trinidad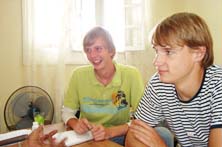 In order to really get to know Cuba, step aside from the tourist attractions in Havana and opt instead for Spanish courses in Trinidad, an intimate city situated on the Southern coast. Here you can immerse yourself in real Cuban culture, getting to know the people, sights, sounds, and smells of everyday life.
The following Spanish courses are available in Trinidad. Click on the Spanish course you're interested in to see more details.
Spanish Courses in Trinidad, Cuba
The teaching style here is intimate and charming, as rather than sitting in a stuffy classroom you learn at the home of either your tutor or a local host family. There is also the option of visiting a cultural centre for some groups, and the location will certainly make you feel as though you are relaxed and ready to learn much better than some bare, concrete school building.
The teachers are all qualified experts, and of course we uphold the same standards here as we do in our other Spanish language schools – just because there is no formal classroom, do not imagine that the lessons will be given at any lower a standard. The classes also follow the same syllabus as is given elsewhere in other Spanish courses, so you will not miss out on any of the elements of learning that you would receive in a more modern metropolis.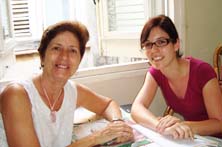 There are several courses provided at the language school in Trinidad, perfect for learners of every type. Our ever popular intensive course runs here, and it is the perfect mix between free time and study time. You will be able to go out and explore Trinidad after your classes, or take part in weekend excursions and school activities that will fill your time well. There is certainly no excuse for being bored in a town with so much to see!
If you want to bring an extra element of fun into your studies, we offer two combination courses here – Cuban music and Spanish, or Cuban dance and Spanish. These programs will allow you to tap in to the rhythm at the heart of Cuban culture, learning the traditional styles employed by local entertainers and performers, and being able to perform them yourself. All levels of ability are accepted, including complete beginners, so do not be afraid to dive right in.
You can also go for private Spanish lessons here if you feel that you would like to spend time on one on with your tutor rather than in a group, and for a real boost you can even go for the super intensive course that provides you with more lessons per week to help you out.