The Santiago de Cuba Experience
Go to a baseball game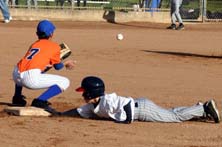 Santiago de Cuba is, like many Cuban cities, obsessed with baseball and its professional team is more often than not one of the best in the national baseball league. Baseball season lasts from late winter through spring, so if you're in town buy tickets and head to the Estadio Guilermo Moncada for a game.
Take a bay cruise
Santiago's bay - the Bahía de Santiago - is without a doubt one of the most defining features of the city. You can book a bay cruise for very reasonable rates or take a ferry to the tiny island of Cayo Granma to visit its quaint fishing village.
Go on an excursion to the Baconao Natural Park
This park, located about 25 kilometers southeast of Santiago, is protected by UNESCO as a biosphere reserve and has a wide variety of appealing attractions, both natural and man-made. Along with secluded beaches, lush tropical forest and a vast biodiversity of flora and fauna, you can check out:
La Gran Piedra: A huge rock (51m long x 25m high x 30m wide) that you can climb for fantastic panoramic views.
Valle de la Prehistoria: A park with 250 real-size dinosaurs constructed from stone.
Laguna Baconao: A recreated Taíno (indigenous tribe) village.
Ancient coffee plantations, amongst the country's first.
Acuario: A small aquarium with dolphin shows.
Granjita Siboney: Where Castro and his revolutionary cohorts slept and made final preparations the night before their famous attack on the Moncada Barracks (see Santiago Attractions).
More About Santiago de Cuba