Learn Spanish in Santiago de Cuba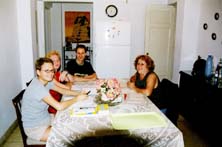 Cuba has long been a source of much fascination for visitors from the outside world, and studying Spanish courses in Santiago de Cuba can be the perfect way to satisfy that curiosity. Named in order to differentiate it from Santiago de Chile, it is more commonly just referred to as Santiago by locals and has a beautiful charm that has sprung from the country's history and recent developments.
The following Spanish courses are available in Santiago de Cuba. Click on the Spanish course you're interested in to see more details.
Spanish Courses in Santiago de Cuba
The classes themselves have a unique quality to them, as rather than bundling into a classroom in a dedicated school building, you will learn at either the home of your teacher or a host family. This makes the teaching style much more intimate and allows you to really get to grips with the language in a real setting, and helps to make this feel like a holiday rather than a study trip. The atmosphere is so charming, and you may find yourself falling in love with Santiago de Cuba before long.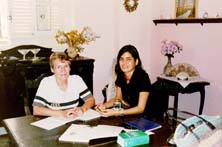 With the mountains of the Sierra Maestra on one side and the beautiful blue Caribbean waters on the other, it is easy to see why the residents of Santiago de Cuba are so cheerful. Wandering the city streets you will be able to take in some great aspects of the culture and peoples of Cuba, hearing traditional music and watching traditional dancing, learning about the history of the area, and admiring the beautiful old architecture – you will take back with you so much more than just a new level of skill in the Spanish language.
There are a good range of courses available in Santiago de Cuba with the Enforex school. Most exciting are the two combination courses available: you could opt for Spanish and Cuban Music, or Spanish and Cuban Dance. These two programs allow you to get a handle on a huge part of Cuban culture, and more than that – to get involved. If you are really feeling confident, then perhaps at the end of your course you could head to a nearby cafe or restaurant and join in with the entertainment there – dance along to the traditional music or even offer to play some yourself! Either way these courses are great value, with the chance to learn two new skills instead of one.
Alongside those you can also try some of our most popular courses across the Spanish language: the intensive course, the super intensive course, and the private Spanish program are all available too.