Visit Guanajuato During...
San Juan and Presa de Olla Festivals
These two back-to-back celebrations, held in late June and early July in the park surrounding the Presa de Olla reservoir, are a wonderful display of local culture and traditions. Between the two, locals and visitors alike enjoy picnics, music, dance, cultural activities, fireworks and more. The festival culminates with the opening of the dam to let the water rush out, a practical yearly task that has been converted into a full-out celebration.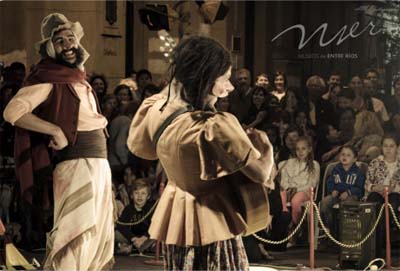 Festival Internacional CervantinoInternational Cervantes Festival
Held each year for two or three weeks in October throughout Latin America, this festival - the largest arts festival in Latin America - got its start right here in Guanajuato. What start out as university students performing short plays by Cervantes called "entremeses" has blossomed into a massive multi-week celebration of music, theatre, literature, dance, film and much more, all taking place throughout the city's streets, squares and cultural venues.
Día de los MuertosDay of the Dead
The yearly culmination of Mexico's fascination with death, the Día de los Muertos is celebrated each year on November 2nd. The day gives people to celebrate loved ones who have passed and is a colorful display of traditional sweets, decorated altars and unique crafts.

More Mexico Travel Guides