Camp Uniforms & Laundry
We suggest that students purchase the optional camp uniform package in order to avoid concerns over what to pack, losing or damaging personal items, etc. The package includes of 5 t-shirts, 1 sweatshirt, 2 pairs of shorts and a baseball cap. You should order the uniform at least 10 days before the student's arrival; it will be delivered to the student during the first day of camp.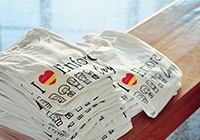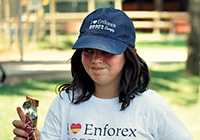 Every summer language camp includes laundry service once every two weeks. We ask that students bring a laundry bag and highly recommend that you mark all the student's clothing with their full names.