Primary Objectives of Enforex Summer Camps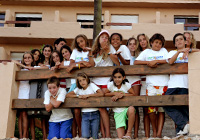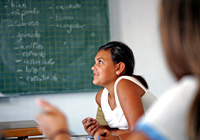 To experience Spanish culture and traditions under the supervision of a qualified staff of counselor/ coaches.
To provide a highly supportive setting that increases the student's ability to carry out daily tasks independent of the help or protection of their families.
To offer a wide range of enriching sports and cultural activities & trips that encourages students to build individual character, confidence and skills.
To form social relationships and make new friends from Spain and other countries from around the world. (And it works! A large percentage of our students come back year after year.)
To instill the values of teamwork and individual responsibility.
To experience every day as a new, exciting adventure.
... to have an incredible Spanish summer and enjoy yourself to the fullest!