Why Attend Enforex Summer Language Camps?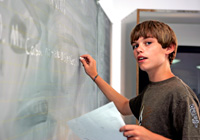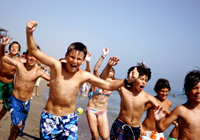 Spanish and international students spend 24 hours a day in a culturally diverse learning environment, living in dormitories or with a Spanish host family.
Spanish & English language classes are complemented by cultural workshops, art projects, trips, entertainment and sports, creating a varied, unforgettable experience.
After morning language classes, students have ample time to get to know each other in a nurturing, active, multicultural environment.
We employ a constantly evolving teaching methodology and interactive curriculum, developed by our expert educators, coaches and administrators.
The 8 summer language camps are exclusively located at Spain's most prestigious private school facilities.
The summer camp staff encourages campers to build friendships while providing energetic, highly involved supervision.
Students may choose to combine sessions in 6 different cities and 8 different camps.
24-hour supervision by our dedicated staff.
Families can spend holidays together, as parents may travel with their children.