Residential Stay
The Residential Stay embodies the essence of our summer language camp philosophy: by living, studying, playing, and practicing languages together 24 hours/ day in a totally multicultural environment, campers will learn interpersonal and linguistic skills to last a lifetime. When they choose this signature option, Spanish and international students are only separated during their morning language classes. They'll experience everything else together, from morning wake-up to sports, art workshops, recreational activities, excursions, meals and more. It's the perfect recipe for making life-long friends from all over the world!
Please note that the dormitory capacity of each center differs. It is also important to remember that the Granada and Sevilla Camps are for international students only (no Spanish students).
The Residential stay is available at our...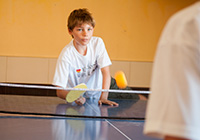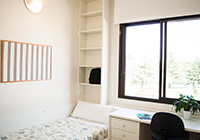 Special "Junior Program"
Our special "Junior Program" is designed for students 14 to 18 years old who would like to spend a summer learning Spanish in Spain, with 2 keys differences from the traditional summer camps.
First, these programs are for international students only, not mixed with Spaniards. Second, the Junior Programs are not held on an all-in-one campus (residence hall, sports facilities, classes, activities, counselors, etc.). Instead, participants will live, eat and sleep in a residence hall or with a host family and go to morning Spanish classes at a nearby school.
There will be 1 "tutor" for every 12-15 students who functions like a counselor would, providing 24 hour supervision and accompanying the students on all extra-curricular activities. These programs also include one excursion per 2- week session and afternoon trips around the city.
The Special Junior Program is available at our...
Home Stay Program
Students 14 years old and up can choose to become a part of a Spanish family through our home stay program. From 9:15 am to 8:00 pm they participate in all camp activities – language lessons, workshops, sports and excursions – but they return home to their family at dinnertime.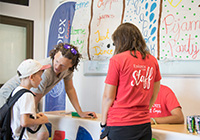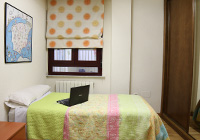 The Home Stay Program is available at our...
The Day Camp Program
Will your whole family be in Spain for the summer? If so, this may be the summer camp program for you! The Day Camp option is designed so campers can attend camp activities during the day but return to their families at night. Day Camp students take part in all the same classes, sports, workshops, excursions, etc. with residential students from about 9:15 am to 8:00 pm, but they will stay with their families at night and on the weekends. Lunch and snack are included. Transportation to and from the camp is optional.
Day Camp Program is available at our...
Morning Language Program
This summer program consists of participation in language classes, as well as the workshops or sports that take place before lunch.
Schedule: from 9:15 to 14:00
Morning Language Program is available...
Combined City Program
If a student is interested in discovering more than one of Spain's regions, they may combine programs at any of our ENFOREX Summer Camp cities.