LEARN IN MADRID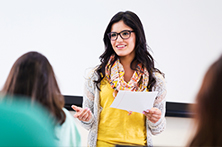 Madrid Enforex offers a wide variety of excellent courses with experienced teachers. In addition to the best intensive courses you can also add private lessons, personalized classes and courses to prepare for the top three official exams. Do an internship in your field of interest and give your resume a boost or let us help plan your gap year. Whatever you are looking for in a Spanish course, you are sure to find it here!
Our Intensive courses are the most flexible and versatile Spanish courses available! Designed for students who wish to gain fluency in Spanish, our Intensive Spanish course offers 20 lessons per week and our Intensive Plus offers 20 lessons plus five classes of conversation per week (that's 25 hours per week!). We also recommend adding specialized classes to our course to help take your Spanish to the next level quickly!
There is nothing better than learning a language by living the experience. That's why we offer specialized courses so that you can learn our culture and language with your friends or family, enjoy our most famous fiestas like a local, have an unforgettable Gap Year or do an internship at a local company.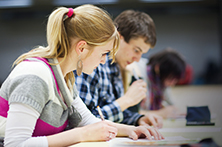 Let Enforex make earning your official Spanish proficiency certificate that much easier! Certifying your official Spanish level is valuable for companies and educational institutions, no matter where you are from. In Madrid, our expert teachers will help you earn a great score on the DELE exam and the new SIELE!
Kids, adolescents and teens have several options to learn Spanish with Enforex in Madrid. We offer specialized courses throughout the year and great summer camps where students learn through experience, meet new friend from all over the world and have a great time!
The following Spanish courses are offered in Madrid. Please use the links below to consult complete program information.
---
Learn more and register for a course with no commitment
20 types of Spanish programs for all ages, with accommodation & excellent services.
---