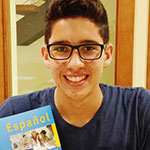 Tarcio15 years old Valencia School "Since I'm 15 years old I was the youngest person in my group when we arrived and did the Spanish level test—I was very nervous! I started at the 12th level that afternoon and I found that ... Read morethere were people from all over the world in my class and we all wanted to learn Spanish! When the teacher entered the classroom we all chatted about who we were and where we came from. After speaking about myself I relaxed and enjoyed the class a lot. I enjoyed everything about that first day of class especially the people and the different ages of the students".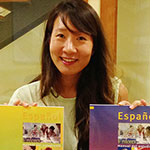 Miryeo Yoo Valencia School "I was nervous and couldn't say anything in Spanish and I didn't think I would be able to speak Spanish at all. Now that I've taken my course I would really like to stay and live in Spain!".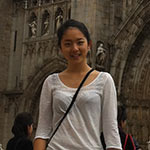 Jennifer KwonSalamanca School "My time in Enforex was a truly amazing experience- it was not just a language school, but a diverse community where people of all ages, backgrounds and nationalities each brought with them a story to tell. We eventually ... Read morelearned together how to tell these stories in Spanish- with the proper conjugations! I would be hard pressed to think of another place where learning could be as dynamic as the time I had in Enforex!".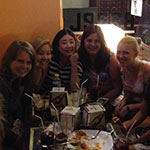 Elin Nilsson Escuela de Valencia Cuántos años tienes? Yo 24 y/o: Tengo 24 años. Inma: Cómo yo! I've met new fantastic people and I've said see you soon to too many people, I've met friends for life and friends for Granada, It's been hard and I've wouldn't lie if I said I've had nightmares about subjuntivo,... Read more hablo español but grammar is overrated, it's been sangria and some more sangria but most of all it's been fun so fun I'll do it again. Hasta luego, besos!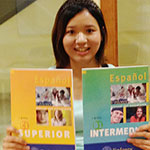 Chihiro Matsumoto Valencia School "I was nervous the first day I got to school and had to take the level test. I had just arrived in Spain too, so I wasn't familiar with anything about Valencia or the school. ... Read more After it was all over I was very pleased. I have always wanted to study in Spain and I was very happy to have finally done it. Now that I have been in Valencia five months, I feel that my Spanish has improved quite a bit. The teachers are very nice too since they teach and explain with a lot of patience. Even though studying has been hard work, I'm very happy with the results."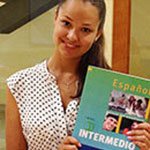 Elizaveta Slasareva Valencia School "I thought my first day was going to be very difficult since I had to do a level test and find myself surrounded by lots of new people. But thanks to the teachers (who are all very nice) that day was incredible! ... Read moreAfter class we all went on a trip around the city. It was all very helpful and raised my curiosity. I'm sure I'm going to come back to study Spanish in Valencia."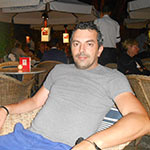 Ivan RamadanMarbella School "Hola! I have to say that my stay in Marbella learning Spanish was one of the best courses I have attended across Europe. The teachers were very kind and I appreciated speaking only Spanish during ... Read morethe lessons, even if I was a beginner. My special thanks to my teachers Maria and Luz who taught us not only Spanish but also a little bit about the Spanish culture. My best regards and greetings to the team of Marbella!! Ivan Ramadan, M.A.".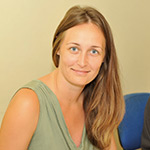 Emelie Johansson Barcelona School I had the best time at Enforex in Barcelona. I learned Spanish and meet the most amazing people. I would recommend anybody to do this. The teachers were really good as well. It was a really good experience ... Read more and I will remember it my whole life. It was also a bit hard of course but I haven´t practice any Spanish before so this was a good way to start.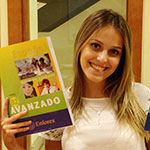 Izabela Fironcischini Valencia School "The level test on the first day of class scared me and I was also a little nervous about meeting my new teacher and classmates. The class was very fun and I made lots of new friends. After class we would go outside and practice Spanish."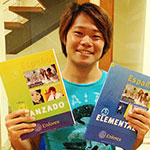 Yoshida Keisuke Valencia School "The first day I arrived at the school I couldn't speak or understand Spanish, so you can imagine how nervous I was. Even though the class was difficult for me, the teacher was very nice and that made me more comfortable. ... Read moreWhen I was in Japan I hadn't had the experience of being in class for 4, but I got used to it and I quickly got to like the class. Later, I took one-on-one class and liked to talk about Spanish food and how it compared to Japanese food—that was a lot of fun. Taking classes at donQuijote has really changed the way I study and made me really want to study as much as possible."