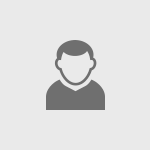 DavidAustralia Madrid School "Un grande gracias por Enforex y particylamente por profesoras Carolina y Maria.
I attended a 2 week beginners program in Madrid straight after Semana Santa. I have just returned to Madrid from Granada ... Read more where we spent time with the family of Spanish friends in Melbourne. The family speak no English and that was the main reason for taking a course – so that I could communicate with them.
Thanks to Carolina and Maria I was able to speak only Spanish with our friend's family. Using the Spanish that I learned with Carolina and Maria has opened a whole new world of joy in travelling to Spain. Whilst I have been here a number of times before, this is the first time I have been able to interact with people beyond bars and restaurants. So once again please pass on my thanks to profesoras Carolina and Maria.
Regards David"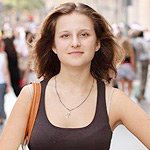 Maria Zueva Rusia, From our Facebook page Barcelona School "Good evening, I am writing to thank Enforex Barcelona a lot for the amazing opportunity to study there a year ago. It was an incredible experience and extremely useful to learn the language".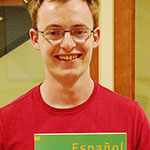 Andreas Lloya Valencia School "I met my best friends on the first day of class and we had a fun time learning together. We would go out to dinner at a restaurant and also go to a karaoke with other friends. We sang and danced a lot."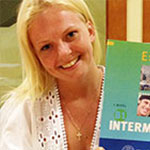 Arina Valencia School "I had a great first day! At first I was pretty nervous because I didn't know anyone around me. It didn't take long to meet and get to know my classmates especially two girls: one from France ... Read moreand another from Russia. I also liked my Spanish teacher, she spoke slowly—not like the people you'll meet on the street. I loved talking about myself and also listening to the experiences of my classmates who came from Germany, Italy, China and Russia. What a great first day!"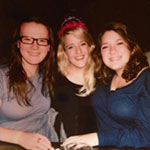 Christelle PetitMadrid School "I am so happy I decided to attend the Enforex school! I loved the classes and the teachers, they made learning Spanish so much easier than it has ever been. I also fell in love with Madrid ... Read moreand the opportunities that the school gave us to explore it were incredible! Hope I can do it again someday!".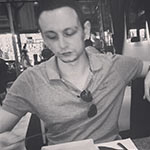 Dan Craig Barcelona School Coming from the UK, Enforex was a real eye opener for me. For many years I've worked in England listening to holiday makers visiting parts of Spain all with one thing in common, their ignorance. The belief that English is a widespread ... Read more language and that this exempts them from studying other languages because 'more often than not, people abroad speak English' is nothing short of a travesty. When I came to Enforex Barcelona in June 2014, it was my first experience of travelling alone and I was rather nervous of the perception that some people might hold towards me due to my thoughts on the stereotypical Británico! What I found was rather inspiring, in a lecture room which resembled something close to the united nations, I found myself being approached by Americans, Swedish and people from all continents of the world who like me, were nervous about the unknown but at the same time rather excited to meet people and share an experience. Once we were filtered through into our classes of appropriate ability, the atmosphere was warm with a class of only 8 or 9 students, all with a smile on their face and not once look of prejudgment in sight. Immediately, my first tutor enthusiastically with a rather nice smile issued me a series of questions to break the ice and make me feel more familiar, almost a feeling of being at home. I was only fortunate enough to be at Enforex Barcelona for two weeks which is little time compared to some people I had the privilege of meeting and through all that time I can honestly say it was the best experience of my life to date, learning a langue and a culture with warm, enthusiastic set of class mates. I often wish I could press a 'replay' button and do it all again, with my same classmates and with the same world class tutors who had something extra about their characters. To sign off, I would highly recommend Enforex to anyone and would like to place on record my thanks to my tutors who's names unfortunately somehow escape me but their faces do not. (One of them is from Argentina and has a great sense of humor, once of them adores Coca Cola and has a nose ring whos very cool, One of them was in the first week of her job who was very kind and approachable, one of them was a substitute for one lesson but all the same, she was awesome as well!) Hope that clears up who my tutors were! LOL! Regards, Dan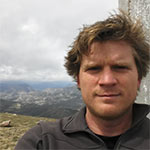 Daniel Harrison Salamanca School Enforex closely follows the DELE levels, using PRISMA books for course material. Course material is paced based on the level of the students and it was clear that the teachers kept each other informed on which materials have/would ... Read more be covered each period. It took roughly eight weeks for us to cover all of A2. The students are typically final year high school students or post-university age adults learning for fun. Varied origin, dominated by Brazilian, Chinese and Italians but including many other nationalities, which had the advantage of ensuring class conversation was only possible in Spanish. :) I had a blast studying in Salamanca, I would do it again in a heartbeat!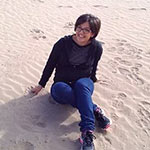 María Celeste CelesCádiz School "It was a wonderful experience and Enforex was the most beautiful school in the world!".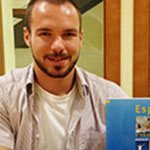 Milos Valencia School "I came to Enforex in Valencia because I wanted to do Erasmus the following year and I needed to prepare myself. I remember my first day in Valencia was a little chaotic but fun. A new country and a new language! ... Read moreOn the first day of class I had to take a level test in Spanish and I didn't understand much. Fortunately for me, everyone here was very easygoing and they placed me in the perfect course for my level of Spanish".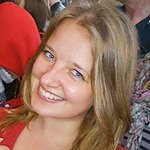 Nadia Zinchenko Rusia, From our Facebook page Marbella School "An unforgettable two weeks at Enforex, Marbella! I would like to thank all the teachers (Andrea, Raul and Jose) for their positive spirit, amazing lessons and high professionalism. ... Read moreI will miss our lessons! With best wishes, Nadia".