Summer Camp Activity Program
Enforex summer camp programming is designed to ensure that there's never a dull moment between the time campers wake to the time they go to bed.
After morning language classes let out for the day, the afternoons and evenings are packed with a variety of activities, all designed be both age-appropriate and fun! We divide the summer camp activity program into three categories: recreational activities, cultural workshops and camp trips. By participating in so many different types of activities, campers never stop having fun!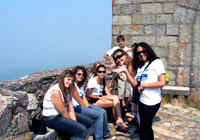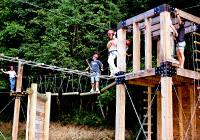 Our activity program is organized to take place during afternoons, following the morning language courses and lunch, as well as during weekends.
Continue on to the following pages for further information about our diverse and endlessly entertaining summer camp activity program: