NEXT STOP - CUZCO
It's more than likely that when you ask about Cusco, you will hear about the enigmatic and monumental Machu Picchu. But this city is more than that—much more. Here you will find an ideal destination for adventure sports lovers and people enamored with American culture. There are also Amazon forests that are virtually unexplored, centenary celebrations like the Señor de los Temblores or even millenary traditions like the Inti Raymi. This venerable America that touches the soul is Cuzco.
Read more
Intensive & Super Intensive Course
The most requested and popular of the courses we offer in our schools. Our intensive courses are the most flexible and versatile available anywhere because of the different possibilities we offer for their duration and intensity. These courses are designed for people that want to gain a more well-rounded vision of the Spanish language which is why our intensive and super intensive courses can be taken full time. Students can also combine classes with culture and even private lessons.
Our courses in Cuzco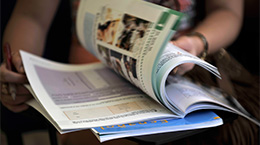 General Intensive Spanish Courses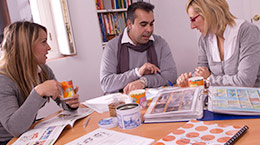 Special Spanish Courses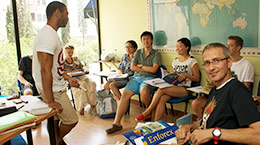 Business & Professional Spanish
Get to know our school
Our Spanish School in Cusco is located in a beautiful colonial building only two blocks away from the famous Plaza de Armas of Cusco. The school occupies the first and second floor where there are a total of seven big and brightly-lit classrooms. Many of them have the traditional blue balconies unique to Cusco.
2 blocks from the main square, the "Plaza de Armas"
Restaurants, cafes, historical buildings and museums all around
7 large classrooms
Courtyard
Common spaces
Read more
They told us about their experience…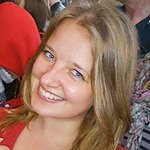 Nadia"An unforgettable two weeks at Enforex, Marbella! I would like to thank all the teachers (Andrea, Raul and Jose) for their positive spirit, amazing lessons and high professionalism. I will miss our lessons! With best wishes, Nadia".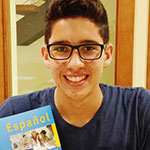 TarcioSince I'm 15 years old I was the youngest person in my group when we arrived and did the Spanish level test—I was very nervous! I started at the 12th level that afternoon and I found that there were people from all over the world in my class and we all wanted to learn Spanish!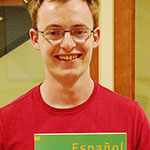 Andreas Lloya "I met my best friends on the first day of class and we had a fun time learning together. We would go out to dinner at a restaurant and also go to a karaoke with other friends. We sang and danced a lot."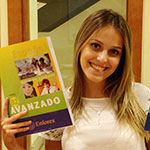 Izabela Fironcischini "The level test on the first day of class scared me and I was also a little nervous about meeting my new teacher and classmates. The class was very fun and I made lots of new friends. After class we would go outside and practice Spanish."
Our accommodations
At Enforex we have various options available for your accommodation needs to make you feel comfortable, as if you had never left home.
Host Families Student residence
Live with an authentic Peruvian family
Learn more

Accommodation very close to your school
Learn more

Activities
City tours
Cooking classes
Dance classes
Parties
Read more
Discover Cuzco
Cuzco, legendary America
Follow us on the path of the Inca
Discover more
Talk to one of our advisors
If you have a doubt about your course or need advice on your enrollment.
We would be more than happy to help you so that you have the best experience.
Contact us