Pedro Almodóvar's Life
Spain's most prolific, independent, and symbolic director, Pedro Almodóvar, caught the cinema bug early on. In fact, he was so intent on a career in the field that he picked up and moved to Madrid at the age of 16. Completely on his own and with an empty wallet, he took to working odd jobs until he garnered enough money in his pocket to buy his first Super8 Camera. The Spanish dictator Francisco Franco had shut down the Official School of Cinematic Arts in Madrid, so the determined Almodóvar took it upon himself to learn the fundamentals of writing, theatre performance, and film.
Franco's death in 1975 and the subsequent long-awaited restoration of democracy, Almodóvar became one of the pioneers of the movida, the movement of young Spaniards in the post-dictatorship years that especially manifested itself through the alternative and punk cultures. At the time, he dabbled in writing, acting, directing and, sporting black make-up, he was even part of a punk band. Pedro Almodóvar's short movies became very famous in Madrid, where he would screen them in bars. Almodóvar would also voice his movies live as it was too difficult to add audio to them at the time of recording. In 1980 his first full-length commercial film, Pepi, Luci, Bom y otras chicas del montón, debuted and launched the rocket that continues to propel Almodóvar's unstoppable career.
The movie contained a strong feeling of friendship and sisterhood between the protagonists, a theme that would reoccur frequently throughout his work. It was poorly shot and had many technical glitches, but Almodóvar couldn't afford more film to do retakes. However, it was a movie that captured the essence of the time in which it was made. It is openly liberal, both culturally and sexually, and it gained many cult followers.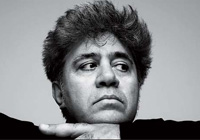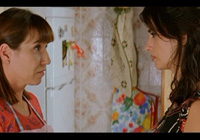 With the success of this movie, Almodóvar produced many more during the 1980s including 'Laberinto de Pasiones' (Labyrinth of Passions), '¿Qué he hecho yo para merecer esto?' (What Have I Done to Deserve this?), 'Matador' and 'La ley del deseo' (The Law of Desire). In 1988, Pedro Almodóvar released the film 'Mujeres al borde de un ataque de nervios' (Women on the Verge of a Nervous Breakdown). This movie became internationally successful and it earned Almodóvar many awards including, among many others, five Goya awards, two European film awards and an Oscar award nomination.
Pedro Almodóvar continues to make interesting movies today, some his latest movies being 'Volver' (Return), starring Penelope Cruz in 2006, 'Los abrazos rotos' (Broken Embraces) from 2009, 'La piel que habito' (The Skin I Live In) in 2011.
Pedro Almodóvar's Trademarks
Emerging as a stand-out director of the Spanish movida of the 1980's, Almodóvar's films and ideas proved to be far from cliché. His films boast an autobiographical element, as his ideas stem directly from Spanish society and his own life experiences. Corruption within the traditional family, the government, and the Catholic church, concepts that were expertly concealed during Spain's fifty-year dictatorship, sprung to the forefront.
He also focused on the problems wracking Spanish society, especially that of Madrid. He doesn't hesitate to focus on formerly taboo and censored subjects like corrupt policemen, homosexuality, drug use, gender issues, HIV, prostitution, sex, and abuse. While Almodóvar's films often criticize the serious problems plaguing society, the director masterfully keeps his films from being too serious or dramatic. A certain sense of humor typical of the director's work rise from his affinity of kitsch, satire, parody, pop art, and dark comedy.
Spanish society's middle-class and outcasts have provided Almodóvar with a wealth of unforgettable characters. Many of his protagonists are anonymous, crisis-ridden housewives who finally step up and prove themselves to be strong in the face of pressing adversity. Marginal characters also emerge as prostitutes, transvestites, pregnant nuns, and drug addicts take center stage.
Pedro Almodóvar's Films
Pedro Almodóvar's films have collected a veritable stockpile of national and international awards, including an Oscar, a Golden Globe, a Goya, and top prize in film festivals around the world such as at the prestigious Cannes Film Festival. He has played a pivotal role in bringing Spanish cinema to the international level for his various movies.
Some of Pedro Almodóvar's most notable, must-see films include:
Pepi, Luci, Bom y otras chicas del montón
¿Qué he hecho yo para merecer esto?
Mujeres al borde de un ataque de nervios
Átame
Todo sobre mi madre
Hable con ella
Volver
La piel que habito
More About Spanish Directors