Carlos Saura's Life
A classic within the scope of Spanish cinema, Carlos Saura has been making films since the 1950's. Despite his birth during the peak of Francisco Franco's overbearing dictatorship, Saura grew up in a creative atmosphere which instilled in him the passion for art, music, and artistic expression in general that would show itself time and again in his films. He started off in photography and then quickly added film-work to his talents. He went on to study Industrial Engineering, but quickly switched to journalism, photography, and cinema where he could better nurture his artistic passions.
His first film was a documentary entitled Cuenca, released in 1958. Two years later, Saura's second film, Los golfos, sent the Neorrealist trend in film in motion, a style which can now be found across Europe. However it is his third film in which Saura's true cinematic talents shine through. La caza, released in 1965, analyses the damages caused by the Spanish Civil War by representing it as a hunting match between various characters who represent different political and social positions. The film was a huge success and obtained a number of prizes, including the prize for Best Directing at the International Cinema Festival of Berlin.
Following these initial successes, Carlos Saura continued to produce films of a similar style up until the death of Franco. From this point, Saura converted himself into one of the best directors of the transitional period in Spain. In 1980, he changed his style from the critical analysing style used for the topic of the Civil War to one with which he could produce popular films that dealt with contemporary issues with a young slant; such is the case with the film Deprisa, deprisa.
Since then, this Spanish director has continued to produce a large number of great films and scripts, and has consequently won many awards and prizes. Saura himself considers his best work to be the film that he made about the surrealist film director, Luis Buñuel, which was entitled Buñuel y la mesa del rey Salomón.
Critics, audiences, and film buffs throughout Spain and the world agree that Carlos Saura is a genius at what he does. With over a half-century spent - divided between the dictatorship and the subsequent democracy - directing an impressive collection of films, he demonstrates and even personifies the development of Spanish film. In recognition of all of his work for the Spanish film industry, Carlos Saura was awarded a Global Life Time Achievement Award at the 10th Mumbai International Film Festival in 2008.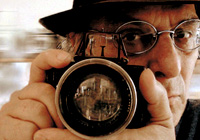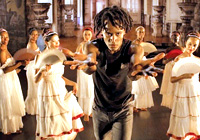 Carlos Saura's Trademarks
Having begun his lengthy career as an excellent photographer, Carlos Saura's eye certainly does not fail him as a director. Intelligent and creative, all of his films boast artistic expression as they integrate music, art, and even dance seamlessly into the plots. He often uses non-professional actors and, operating from a rough guide, relies heavily on improvisation. His intimate, personal films lean on the power of classic simplicity in everything from his film sets to his camera angles.
Regarding the typical themes dominating Carlos Saura's films, many analyze Spanish social issues both before and after the end of Franco's dictatorship. Prior to the restoration of democracy, the government's establishment of censorship limited how Saura could express his critical ideas regarding the society that Franco was trying to create. He often used symbolism to transmit concepts to the public while staying beneath the repressive government's radar. Other themes that stand out in Carlos Saura's films are social problems that wracked Spain's society then and continue to do so now; drugs, street life, juvenile delinquency, robbery, human violence, social change, and the relations between man and woman maintain a constant presence in his movies.
Carlos Saura's Films
From documentaries to dramas to flamenco films, Carlos Saura's resume is certainly not lacking. From his very first film he has stood out as a trailblazer within the world of cinema, and for good reason. Of the 34 films that earned him a myriad of prestigious awards and nominations, amongst them Oscars, Cannes Film Festival Awards, and prizes from numerous international and national film festivals, stand-outs include:
Los golfos
La caza
Peppermint Frapé
Cría cuervos
Ana y los lobos
Mamá cumple 100 años
Carmen
¡Ay, Carmela!
Sevillanas
Taxi
Tango
Goya en Bordeaux
More About Spanish Directors