The Most Elegant Spanish women
Each year various magazines and other media put together their lists of the most elegant Spanish women. I'm always curious to read each one especially since the lists tend to vary between one another. We would like to join in and give our opinion as to who we believe to be the most elegant. Who do you think are the most elegant?
One person who finds a place in all of theses lists is Letizia Oritz, now the Queen of Spain. Her style is often compared to that of Queen Rania of Jordan. In international magazines, especially English ones, she is a serious competitor to Catherine, Duchess of Cambridge. Many say that the secret to Queen's success is her skill in handling the media thanks to her experience as a news reporter.
Paula Echevarría, model and actress, is also a frequent name found on these lists. This well-known Asturian is the prototypical Spanish woman: dark, large eyes, always smiling and very accessible to the public. She is famous for taking advantage of her simple look and dress. It has been said of her that she would look good "even in a burlap sack".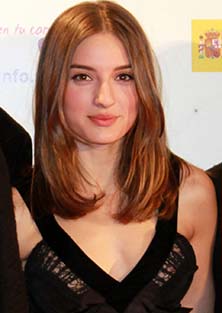 The actress Maria Valverde could easily be that chic neighbor of ours who always throws us smile and can look cute in anything—even with a barista's apron. Her secret? She can dress in modern chic manner without ever losing her glow of modesty.
Eugenia Silva is a fashion model that for many is the epitome of elegance (that is also why she is one of world's top models). While she isn't afraid of pushing the limits of style, she always knows how to combine clothes and complements in such a way that her look is never considered excessive.
The "It Girl" Tamará Falcó should also be included in this list. Her strength is her elegance that is most likely "inherited" from her mother, Isabel Preysler. Her mother, Julio Iglesias' ex-wife, is a hall of fame member of these types of lists. Many consider her secret to lie in choosing the best clothes—always simple and minimalist—from the finest fashion houses.
Of course, there are many other stylish women that could appear in this list and, who knows, maybe the most elegant Spanish women is among one of our readers.
Other Famous Spanish people