NEXT STOP - SANTIAGO
Santiago de Chile is a true city of contrasts, here you will find modern architecture together with colonial buildings, exclusive shopping areas and humble street markets. Losing oneself in Santiago will allow you to discover a thousand and one treasures for our five senses. Additionally, if you are someone that needs to disconnect occasionally from the hustle and bustle of the city you can get go visit the nearby Andes Mountains. Do you want to learn Spanish in a place that will give you the best memories? Come to Santiago!
Read more
Intensive & Super Intensive Course
The most requested and popular of the courses we offer in our schools. Our intensive courses are the most flexible and versatile available anywhere because of the different possibilities we offer for their duration and intensity. These courses are designed for people that want to gain a more well-rounded vision of the Spanish language which is why our intensive and super intensive courses can be taken full time. Students can also combine classes with culture and even private lessons.
Our courses in Santiago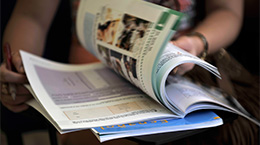 General Intensive Spanish Courses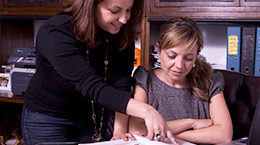 Special Spanish Courses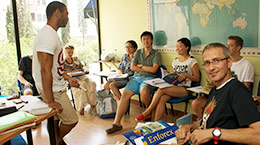 Business & Professional Spanish
Get to know our school
Our Spanish school in Chile is set in a historic, well preserved building. The environment is professional yet friendly -- perfect for studying and learning, but also a nice place to spend your free time. It's the kind of setting where everyone knows each other and you'll quickly make new friends from all over the world.
Historic but well preserved building in the typical regional style.
7 classrooms plus a multimedia room with flat screen TV, DVD and audio system.
Kitchen with fridge, microwave and a water dispenser (hot & cold).
Meeting room with a lounge and bar area (to be used during breaks and free time) where coffee, tea and cookies are available at all times.
Read more
They told us about their experience…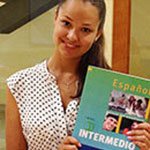 Elizaveta SlasarevaI thought my first day was going to be very difficult since I had to do a level test and find myself surrounded by lots of new people. But thanks to the teachers (who are all very nice) that day was incredible!After class we all went on a trip around the city. It was all very helpful and raised my curiosity. I'm sure I'm going to come back to study Spanish in Valencia.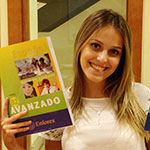 Izabela Fironcischini The level test on the first day of class scared me and I was also a little nervous about meeting my new teacher and classmates. The class was very fun and I made lots of new friends. After class we would go outside and practice Spanish.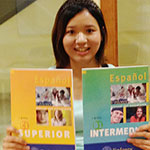 Chihiro MatsumotoThe first day I arrived at the school I couldn't speak or understand Spanish, so you can imagine how nervous I was. Even though the class was difficult for me, the teacher was very nice and that made me more comfortable. When I was in Japan I hadn't had the experience of being in class for 4, but I got used to it and I quickly got to like the class.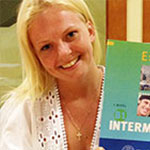 ArinaI had a great first day! At first I was pretty nervous because I didn't know anyone around me. It didn't take long to meet and get to know my classmates especially two girls: one from France and another from Russia. I also liked my Spanish teacher, she spoke slowly—not like the people you'll meet on the street.
Our accommodations
At Enforex we have various options available for your accommodation needs to make you feel comfortable, as if you had never left home.
Host Families Student residence
Live with an authentic chilean family
Learn more

Accommodation very close to your school
Learn more

Activities
Florestal Park and the Museum of Fine Arts
Viña Concha y Toro
Cerro San Cristóbal
Excursions
La Moneda and the Cousino Palace
Isla Negra
Pomaire
Read more
Discover Santiago
Santiago, 1001 treasures
A destination that will enrich your mind and senses.
Discover more
Talk to one of our advisors
If you have a doubt about your course or need advice on your enrollment.
We would be more than happy to help you so that you have the best experience.
Contact us