Summer Music Festivals in Spain
No matter what type of music you listen to, a fun festival experience is waiting for you in Spain. Here we'll tell you about 14 yearly festivals around the country, but there are dozens more — this is only the tip of the iceberg.
FIB (Benicàssim International Festival)
One of Europe's renowned festivals, beloved for its prime location on the sunny Mediterranean coast and for sets that last all night, literally until the sun comes up.
2018: July 19-22, Benicàssim (Valencia)
Lineup includes Travis Scott, Two Door Cinema Club, Tune-yards, The Killers, The Vaccines, Pet Shop Boys, The Kooks, Liam Gallager, Justice, Madness, Belle and Sebastian, Metronomy, and more.
Mad Cool
This festival has been growing exponentially each year since it began in just 2016. International superstars headline the festival, but with seven different stages, there's also room for smaller acts and local artists.
2018: July 12-14, Madrid (Madrid)
Lineup includes Pearl Jam, Queens of the Stone Age, Arctic Monkeys, Jack White, Leon Bridges, Depeche Mode, Dua Lipa, Massive Attack, MGMT, Perfume Genius, Tame Impala, Franz Ferdinand, and more.
Primavera Sound
An indie classic not far from downtown Barcelona so you can enjoy the concerts and make the most of your time in the city, with all its culture and beaches.
2018: May 30-June 3, Barcelona (Catalonia)
Lineup includes A$AP Rocky, Arctic Monkeys, Beach House, Belle and Sebastian, Björk, Lykke Li, Father John Misty, Four Tet, The National, Grizzly Bear, and more. *Tickets for 2019 ( May 30-June 1) are already on sale
Sónar
Dance and electronic music with a focus on experimentation and the avant-garde. Music, Creativity & Technology.
2018: June 14-16, Barcelona (Catalonia)
Lineup includes Bonobo, Diplo, Gorillaz, Thom Yorke, Fatima Al Qadiri, Alva Noto & Ryuichi Sakamoto, Despacio (James Murphy + 2manydjs), LCD Soundsystem, Helena Hauf, Modeselektor, and more. *Tickets for 2019 (July 18-20) are already on sale
Rototom Sunsplash
Sun, beach, culture and reggae.
2018: August 16-22, Benicàssim (Valencia)
Lineup includes Ben Harper & The Innocent Criminals, Alborosie & Shengen Clan, Jimmy Cliff, Fat Freddy's Drop, Julian Marley & The Uprising, Hollie Cook, The Skatalites, and more.
Cordoba Guitar Festival
Guitar heaven! Full program of concerts dedicated to the guitar in a variety of different music styles, including flamenco, jazz, blues, rock, and classical. There are also courses on guitar making, guitar playing, music al composition, flamenco singing, and dance.
2018: July 4-14, Cordoba (Andalusia)
Lineup includes Marta Pereira da Costa, Manuel Barrueco, Sara Tavares, Jorge Drexler, Miguel Poveda, Joan Manuel Serrat, and more.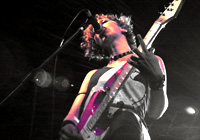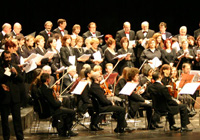 Festival Internacional del Cante de las Minas
Live and breathe flamenco with performances by top flamenco singers, dancers, guitar players, and instrumentalists are followed by fierce competitions where artists face off for their chance at glory.
2018: August 1-11, La Unión (Murcia)
Lineup includes Miguel Ortega, Diana Navarro, Manuel Lombo, María Terremoto, Vicente Amigo, and more.
Flamenco on Fire
The best of flamenco travels north for spectacular performances, free outdoor shows, "jam flamenco", and workshops. Local restaurants also get in on the fun by offering special tapas in the "El Pincho de Sabicas" gastronomy route.
2018: August 21-26, Pamplona (Navarre)
Lineup includes Tomatito and the Navarre Symphony Orchestra, Diego "El Cigala" with Josemi Carmona, Diego del Morao and Paquete, Gema Moneo, Israel Fernández, Lole Montoya, and more.
Vitoria-Gasteiz Jazz Festival
Get your fingers snapping at two or three concerts every day. You can also enjoy free outdoor performances all around the city.
2018: July 17-21, Vitoria-Gasteiz (Basque Country)
Lineup includes Avishai Cohen, Al Mckay's Earth, Wind & Fire Experience, Mingus Big Band, Gasteizko Ganbara Orkestra with Perico Sambeat Quartet, Brooklyn Funk Essentials, Kool & The Gang, and more.
Heineken Jazzaldia
Trumpets croon and hi hats whisper on indoor and outdoor stages across the charming seaside town. Performers include top international musicians as well as emerging artists.
2018: July 25-29, San Sebastián (Basque Country)
Lineup includes Gregory Porter: Symphonic Tribute to Nat King Cole, Mary Stallings, Cécile McLorin Salvant, Yann Tiersen, Chick Corea Akoustic Band, Salvador Sobral, and more.
Santander International Festival
Music, dance, and theater are all featured in this festival. Some performances keep it classic, staying in line with tradition, while others take a more innovative approach.
2018: August 1-25, Santander (Cantabria)
Lineup includes RTVE Symphony Orchestra, Seville Baroque Orchestra, International Piano Competition, Mbira Dúo, Budapest Festival Orchestra, and more.
Castell Peralada Festival
Music and dance performances are held at four different venues around the Castle of Peralada. The music ranges from opera and classical music to modern singers and bands of international renown.
2018: July 6-August 17, Peralada (Catalonia)
Lineup includes Requiem by Verdi, The Magic Flute by Mozart, Rinaldo by Händel, Ballet du Capitole de Toulouse, Joan Manuel Serrat, Rufus Wainwright, Carla Bruni, Santanta, Kool & The Gang, and more.
World and Folk
Pirineos Sur. A multicultural celebration of music, art, dance, and food from the Americas, Africa, and Europe.
2018 July 13-August 1, Huesca (Aragon)
Lineup includes Gilberto Gil, Seun Kuti & Egypt 80, DJ Floro, NES, Baloji, Skamanians, Sons of Kemet, La Dame Blanche, Gato Preto, and more.
Ortigueira Celtic Festival
Bagpipes enthusiasts will love hearing bands from Spain, Scotland, Wales, Ireland, Great Britain, Canada, and Poland. Part of the festival is a competition: the three finalists (chosen from more than 100 bands) will perform and and a winner will be chosen.
2018 July 12-15 – Ortigueira (Galicia)
Finalists: Brumafolk, The Taverners, and Beltaine. Other performers include The National Youth Pipe Band of Scotland, The Celtic Social Club, Os d'Abaixo, Ímar, and more.