Learn Spanish in Latin America
When you take a Spanish course in Latin America with Enforex, you're guaranteed the highest quality teaching and study materials, along with cultural activities and excursions at every school.
The maximum class size is between 4 and 8 students, depending on the destination you choose. Another great benefit is the possibility of combining Spanish courses in Latin America between destinations. What's more, instead of contacting each school, you can coordinate and plan your multi-destination program with just one office - our Head Office in Madrid.
Please feel free to contact us with any questions!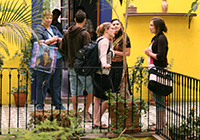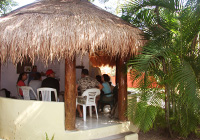 Below you can learn all about the diverse Spanish programs we offer in our Spanish schools throughout Latin America. Just click on the Latin American country of your choice!
Spanish Courses in Latin America by Destination