Dive into the culture of Spain and Latin America
In our flamenco course you will be able to learn about this passionate dance, practicing the intense expressions, graceful arm movements, and intricate footwork and rhythmic stomping. With highly trained professional dance teachers, students of all levels are completely welcome!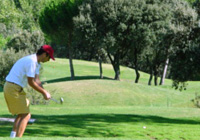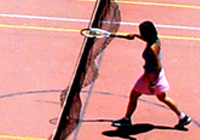 Add golf or tennis lessons to your Spanish course in Marbella and enjoy the Spanish sun as you work on your swing or your serve. Spanish lessons in the morning, golf or tennis in the afternoon – what a relaxing lifestyle!
Scuba diving is an extremely popular way to explore the water, with many enthusiasts worldwide. If you have never tried it before, you can start from the very beginning, but those with experience are welcome, too. If you already have an Open Water Diver certificate (PADI), you can work on your Advanced Open Water Diver certificate with us, so this could be a great opportunity for you to move to the next level! Taking a look at the marine life and the ocean floor can be exhilarating and unforgettable, so take a chance to experience it today.
Everyone knows that Spanish cuisine includes some of the most delicious dishes in the world, but few people outside of Spain can manage to make them for themselves. Learn how to make dishes everyone back home will love, from Spanish omelettes, tapas, paella, and many other dishes, as well as mixing up your own batch of sangria.
Try out one of our Cultural Experiences and start clacking, swinging, or swimming away! Contact us with any questions about these or other possible activities to enrich your time abroad; we also have skiing, snowboarding, and yoga classes available upon request.