NEXT STOP - SAN SEBASTIÁN
This city is charming, welcoming and a delight. San Sebastian, a modernist jewel is located on the shores of the Bay of Biscay. In an earlier time, this was the preferred vacation destination of kings and leaders which you can see reflected today in its distinguished streets and Belle Époque buildings. A stroll through this city is a joy and if we consider Spanish delicacies, then it is obligatory to try the cuisine this city is famous for. Here you will find outstanding food not only in the best restaurants but in even the most modest pintxos bar.
Read more
NOT DEFAULT RESULT DEFINED
NOT DEFAULT RESULT DEFINED
NOT DEFAULT RESULT DEFINED
NOT DEFAULT RESULT DEFINED
Our courses in San Sebastián
Get to know our school
Our Spanish school in San Sebastian is located in a bright, modern and comfortable building. We are ready and able to offer you Spanish courses that are both dynamic and fun. Our welcoming school is located next to the emblematic Playa de la Concha beach and other local landmarks. Whenever you decide to come, you will feel right at home and have plenty to see and do.
One minute walking distance to the Playa de la Concha
Located in the heart of the city
Wi-Fi available throughout the school
Library and multimedia room
Read more
They told us about their experience…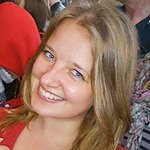 NadiaAn unforgettable two weeks at Enforex, Marbella! I would like to thank all the teachers (Andrea, Raul and Jose) for their positive spirit, amazing lessons and high professionalism. I will miss our lessons! With best wishes, Nadia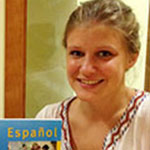 AmeliMy first day at Enforex was pretty hectic with the day beginning with a level test. There were a lot of people from around the world there and most only spoke their native language which I didn't understand.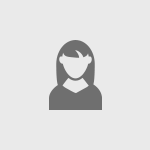 RebeccaMy Spanish classes in Madrid are also definitely starting to make an improvement on my Spanish too and I'm feeling more and more confident every day, although I think it will take a few more weeks before I'm completely comfortable talking to the natives. The Enforex School is great and all the material we use is very helpful so most of the time it doesn't even feel like I'm learning when I actually am!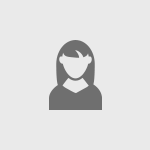 Rachael I am coming to the end of my first month of Spanish courses in Madrid and I am really happy with how they have gone so far. I feel like I am definitely making progress. A language course is definitely something I would consider doing for any extended period of time that I spend in the country, and I would recommend it to anyone. What I like most about the classes is that they don't feel like classes at all because they are made fun!
Our accommodations
At Enforex we have various options available for your accommodation needs to make you feel comfortable, as if you had never left home.
Share your life and experiences with other students
Learn more

Activities
San Sebastian bike and pintxos tour
A visit to the Marqués de Riscal winery in La Rioja
Excursions
Visit the Guggenheim Museum in Bilbao
Visit to the San Sebastian Aquarium
Read more
Discover San Sebastián
San Sebastián, a city that delights
A place that enchants for its art, location and its cuisine.
Discover more
Talk to one of our advisors
If you have a doubt about your course or need advice on your enrollment. We would be more than happy to help you so that you have the best experience.
Contact us