Spanish Language School in Seville
Our Enforex school in Seville is a terrific place to socialize, study, and stay cool in Seville's typical heat. With a multimedia room, vending machines, and even a library, our school is designed for students to kick back and relax during their downtime. Wi-Fi access is available throughout the school, so students can easily stay in contact friends and family. Our 14 large classrooms are comfortable, and our terrific professors make learning Spanish easy and fun.
Minimum student age: 14 years old
Schedule: 9 a.m. - 7 p.m.*
*All schools open at 8 a.m. on Mondays
Location
In the heart of the city
Close to the Cathedral, Alcazar, City Hall, Triana Bridge, and more
Surrounded by a multitude of restaurants, bars, and shops
Facilities
The building covers 1200m2 which includes 14 large classrooms, a modern computer room, a well-stocked library, conference room, communal areas, and a typical Andalusian patio decorated with typical Triana tiles
Wheelchair accessible
Wi-Fi
Air conditioning
Student Comments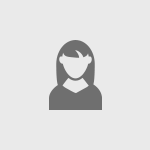 Cecilia KissI studied one week with Enforex in Seville and I learned a lot. It is a good school for foreigners and I recommend it to anyone who wants to learn Spanish. This is the third year I am studying Spanish and I want to tell Enforex THANKS FOR THE GREAT EXPERIENCE!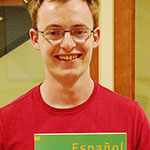 Andreas I met my best friends on the first day of class and we had a fun time learning together. We would go out to dinner at a restaurant and also go to a karaoke with other friends. We sang and danced a lot.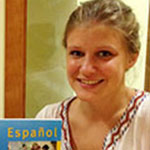 AmeliMy first day at Enforex was pretty hectic with the day beginning with a level test. There were a lot of people from around the world there and most only spoke their native language which I didn't understand. My first class was interesting yet difficult because I didn't understand everything. After class, the school organized a tour of the city that lasted almost three hours.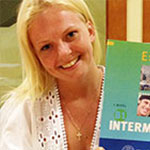 ArinaI had a great first day! At first I was pretty nervous because I didn't know anyone around me. It didn't take long to meet and get to know my classmates especially two girls: one from France and another from Russia.
---
Located in the city center, close to the emblematic buildings such as La Giralda, the Cathedral, the Golden Tower, and the Maestranza Bullring, students can easily stroll through charming streets filled with history and an atmosphere that still conserves the compelling hustle and bustle from times past when the port was the most important in the world, with ships traveling to and from the Americas. From here students can find all sorts of cafés, bars, and shops where they can pass time in the company of the locals, open and friendly people whose chatter and good cheer will help students improve their Spanish.