Learn Spanish in Cadiz
Our Cadiz partner school is in one of the most touristic areas of the city. Just 5 minutes from the Bay of Cadiz, the school is the perfect place to meet up with the rest of your classmates and go out to discover the city in your spare time. It has numerous bright classrooms with TV screens and built-in audio equipment. Students are also free to enjoy the movie room and a computer room with laptops, microphones, and headphones. In addition, you can use the school's kitchen, bookstore, and terrace, so you'll feel right at home while learning Spanish in Cadiz.
Minimum student age: 17 years old
Location
5 minutes from the Bay of Cadiz
Only a short walk from Genovés Park
Near sports areas: soccer field, roller skating rink, and more
Surrounded by leisure and cultural areas
Facilities
Large bright classrooms with TV screens and built-in audio equipment
Computer room with laptops and microphones
Kitchen, terrace, and bookstore
Free Wi-Fi throughout the building
Student Comments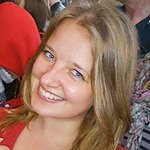 Nadia"An unforgettable two weeks at Enforex! I would like to thank all the teachers (Andrea, Raul and Jose) for their positive spirit, amazing lessons and high professionalism. I will miss our lessons!"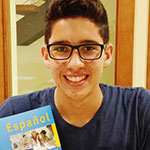 Tarcio"Since I'm 15 years old I was the youngest person in my group when we arrived and did the Spanish level test—I was very nervous! I started at the 12th level that afternoon and I found that there were people from all over the world in my class and we all wanted to learn Spanish!"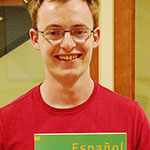 Andreas Lloya "I met my best friends on the first day of class and we had a fun time learning together. We would go out to dinner at a restaurant and also go to a karaoke with other friends. We sang and danced a lot."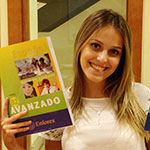 Izabela Fironcischini "The level test on the first day of class scared me and I was also a little nervous about meeting my new teacher and classmates. The class was very fun and I made lots of new friends. After class we would go outside and practice Spanish."